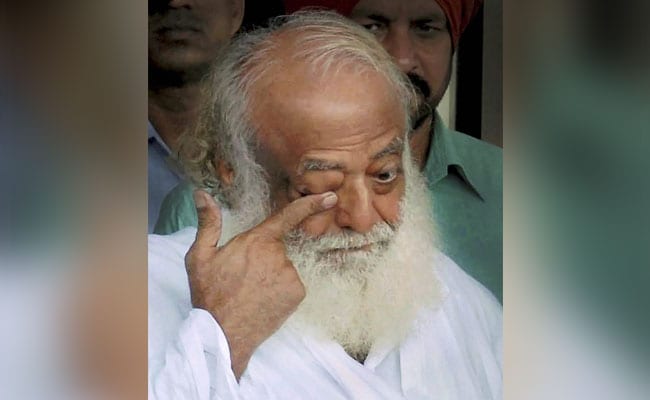 Highlights
Asaram was sentenced to life in prison by a Jodhpur court
Governor Kalyan Singh has asked for a detailed report on Asaram's plea
Jail administration to send the plea to Director General (Jail) Rajasthan
Jodhpur:
Rape convict Asaram, who is serving a life sentence for raping a minor girl, has sent a mercy plea to the governor of Rajasthan seeking dilution of his prison term.
On April 25, a Jodhpur court had sentenced Asaram to life in prison, after finding him guilty of raping a teenage girl in his ashram five years ago.
Challenging the sentence, Asaram had moved the high court on July 2, but his plea is yet to be listed for hearing.
Governor Kalyan Singh, who recently received Asaram's mercy plea, sent it to the state home department seeking a detailed report on the plea.
According to his mercy plea, Asaram has pleaded for the dilution of his life sentence terming it to be a "gruelling" punishment citing his age.
The department then forwarded the plea to the Jodhpur Central Jail administration, which, in turn, has sought a report from the district administration and police. "We have received Asaram's mercy plea. We have sought a report from the district administration and police on this," Superintendent of Jodhpur Central Jail Kailash Trivedi said.
The jail administration will now send the rapists plea to the Director General (Jail) of Rajasthan.
The 16-year-old girl had said in her complaint that Asaram had called her to his ashram in the Manai area near Jodhpur and raped her on the night of August 15, 2013.
The teenager from Shahjahanpur in Uttar Pradesh was studying at one of Asaram's ashram in Chhindwara in Madhya Pradesh.