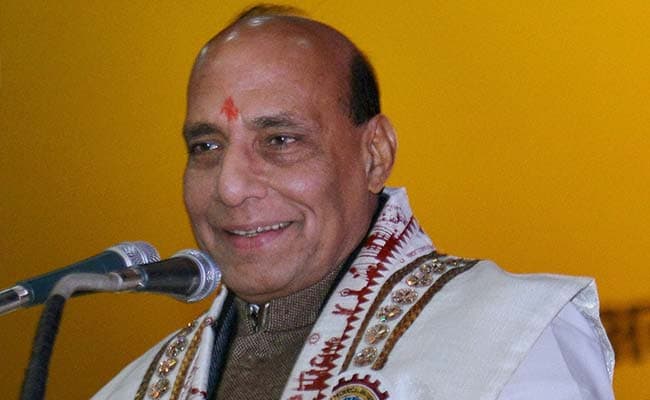 Thiruvananthapuram:
Union Home Minister Rajnath Singh will inaugurate the sixth edition of Student Police Cadets (SPC) Day celebrations in Thiruvananthapuram on January 27.
The 6th SPC Day is planned to be celebrated as 'India First SPC Day' as part of the efforts to promote the concept of 'India First' and mold a generation that will take the country ahead of all other priorities in life and work, a Kerala Police release said in Thiruvananthapuram.
State Home Minister Ramesh Chennithala and his cabinet colleagues P K Abdu Rabb and V S Sivakumar, Deputy leader of the Opposition and former Home Minister Kodiyeri Balakrishnan and heads of various departments are expected to be present during the programme.
About 7,000 Student Police Cadets, their parents, teachers and other eminent personalities will also be part of the event, it said.