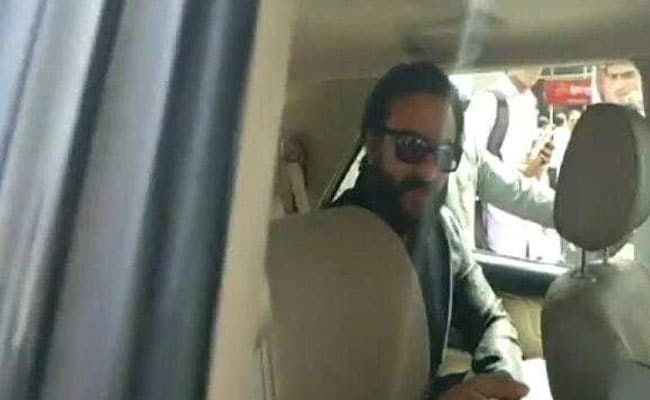 Jodhpur:
The Rajasthan government will file an appeal next week in the high court against the acquittal of five including Saif Ali Khan, Sonali Bendre and Tabu in the Kankani blackbuck poaching case involving Bollywood star Salman Khan, Additional Advocate General SK Vyas said Saturday.
The Forest Department had written to the state government for sanction to appeal against the acquittal of actors Saif Ali Khan, Neelam, Sonali Bendre and Tabu and a local resident Dushyant Singh.
"I received the sanction to file an appeal against the acquittal of the five co-accused in the Kankani poaching case. We would proceed with the appeal in the court next week," Mr Vyas said.
Salman Khan, the main accused in the case, was convicted and sentenced to five years' imprisonment by a trial court for killing the endangered animals in October 1998, when Bollywood movie 'Hum Saath Saath Hain' was being shot in the area.
But the co-accused in the case had been acquitted by the trial court itself.
He then filed an appeal in the Sessions court, challenging the trial court's verdict against him. Arguments in the appeal have been progressing in the Sessions court.
Prosecution counsel Mahipal Singh Bishnoi said the state government had referred the matter to its Law Department, which gave a go-ahead for filing the appeal.
"Now as the required sanction has been obtained by the government counsel, the process will be initiated to file the appeal against these acquittals," Mr Bishnoi said.
Simultaneously, another appeal by the state government challenging Khan's acquittal in a case under Arms Act will be heard by the same Sessions court.