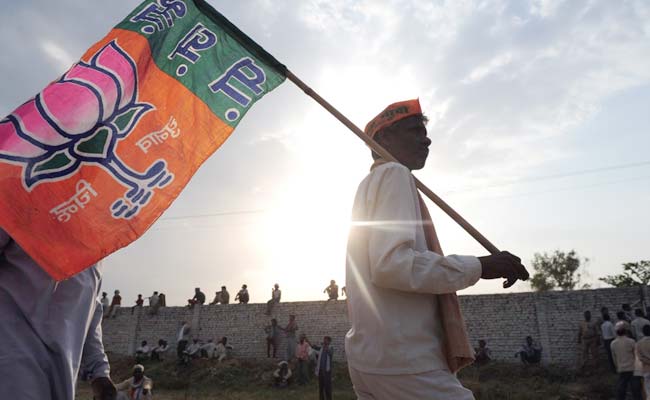 Jaipur:
Days after two ministers of the Vasundhara Raje-led government in Rajasthan were seen indulging in a verbal spat over transfers of government employees, another purported video has surfaced showing two BJP leaders arguing at a public meeting.
In the fresh video, Health Minister Kalicharan Saraf and BJP legislator from Banswara district and Parliamentary Secretary Bheema Bhai are seen arguing during a public hearing at the state BJP headquarters here today.
A panel comprising Mr Saraf and parliamentary secretary Dhan Singh Rawat was hearing problems of the people. It was there that party legislator Bhima Bhai gave an application to Mr Saraf and sat next to the panelists.
In the video, Bheema Bhai is seen mentioning to Mr Saraf that he put the application aside and had not written anything on it.
"You put the application aside. At least you could have seen it and written something on it," Bhima Bhai is heard saying in the purported video.
Mr Saraf asked the legislator to try and understand the things. "This will happen if you will approach like this," he added.
"I had raised the issue of vacant posts at a community health care centre in my constituency. I have no other issues with anyone, other than related to the people of my constituency," Bheema Bhai told PTI when asked about the purported video.
Efforts to reach Mr Saraf over the phone were not successful.
Earlier this month, Mr Saraf was seen in a video saying that employees having connections with influential people were more likely to be transferred to posts of their choice. Those who have approach got priority, he had said.
Mr Saraf's remark has drawn flak from the opposition with state Congress chief Sachin Pilot saying the BJP had "institutionalised" corruption and a transfer racket was operating in the state.
Last month, Rajasthan Education Minister Vasudev Devnani and Minister of State for Health Banshidhar Bajiya had argued over the transfer of teachers.