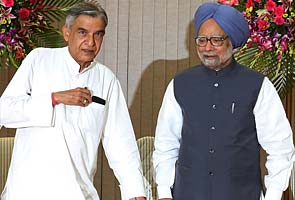 New Delhi:
Railway Minister Pawan Kumar Bansal hinted at a hike in passenger fare as he asked Parliamentarians to be "realistic" if they want the railways to move forward.
"All that I would like to say is that I would expect the House to be realistic," Mr Bansal said, replying to a query from Trinamool member Saugata Ray on passenger fare hike.
He said implementation of various safety measures would entail an expenditure of Rs one lakh crore over a five-year period.
"If we want to move forward; if we want the Railways to serve the country as it was mandated to; if we want the Railways to contribute, as we say, about 1.5 to 2 percentage points to the GDP growth of the country and be a veritable engine of growth; I think I have to come up sometime and then I would solicit the support of the House at an appropriate time," Mr Bansal said.
He said projects worth Rs four lakh crore have been delayed for a number of years. "These are projects which have been announced following demands from members and the way we are raising funds, I think it would be difficult for us to complete these projects in the next 50 years," he said.
"We have been spreading our resources very thinly across the board and across the large number of projects," Mr Bansal said.
He sought cooperation from the members in prioritisation of railway projects to be taken up for implementation.
"I wish to make it clear that no project would be scrapped or left out," he said.
Mr Bansal had hinted at passenger fare hike soon after he assumed charge as Railway Minister a month ago.