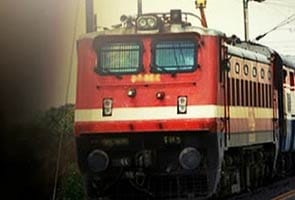 New Delhi:
Railways Minister Pawan Kumar Bansal has hinted at a hike in train fares soon, saying it would be difficult to run the Indian Railways without it.
"Hiking fare is not our target. Our target is to ensure safe journey and good services to passengers. We are working out where and what to do. It's obvious that at some point of the time, we have to take the step (of hiking fare) as without it, it will be difficult to run the railways", Mr Bansal told reporters.
"Whenever people meet me, they say hike fare but improve services", he said.
Asked whether a hike in fare would come into effect from March next year, the minister said a decision on this will be taken only after discussions.
Mr Bansal had hinted at a fare hike on October 28, the day he had assumed charge of Railway Ministry after the recent cabinet reshuffle.
Mr Bansal also denied that the Indian Railways has a "jobs-against-land" policy which gives jobs to people whose land was acquired by the Railways. The policy was criticized by his deputy Adhir Ranjan Chauhary, who cited Sonia Gandhi's Lok Sabha constituency where 1400 people were given jobs after their land were acquired for the rail coach factory project.
"It depends on case to case. The minister might be talking about West Bengal. But in this case, jobs are given as we are in a position to do so. In Jammu and Kashmir, lands were given for land", Mr Bansal said. However he said that if the land acquisition bill, to be presented in Parliament, offers a policy to provide jobs for land acquired, Railways would plan out accordingly.