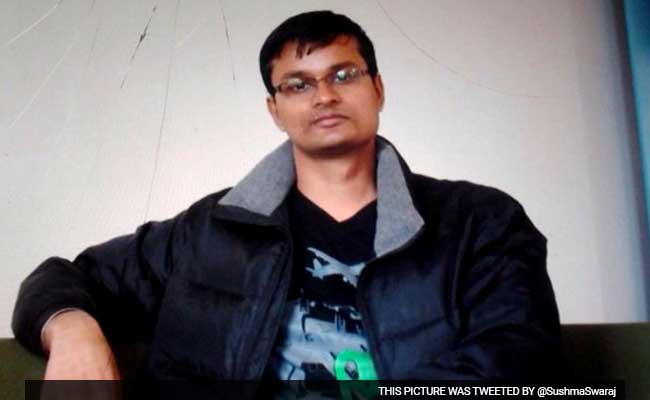 Highlights
Body on way back to India via Amsterdam: Indian Ambassador to Belgium
Sushma Swaraj had posted Mr Ganeshan's photograph and appealed for help
35 killed, over 300 injured in Brussels terror attacks last week
Raghavendran Ganeshan
, the Infosys employee missing since the
Brussels terror attacks
last Tuesday, is dead, India's ambassador to Belgium confirmed on Monday. His body was found by Belgian authorities in the metro train at Maelbeek station where one of the bombs went off.
"What we dreaded the most has unfortunately come true. Belgian authorities informed the Indian embassy that Raghavendran Ganeshan was identified among the dead today. The body will be transported back to India via Amsterdam later this evening. We extend our sincerest condolences to his family," Indian Ambassador to Belgium, Luxembourg and the EU, Manjeev Singh Puri, said.
"It is with deep regret that we confirm the passing of our colleague Raghavendran Ganeshan in the terrible attack in Brussels. Our thoughts and prayers are with Raghavendran's family and with those who were injured or lost a loved one in these attacks. We will continue to provide all possible support to his family in this hour of grief," said Infosys in a statement.
At least 35 people were killed and over 300 wounded after two bombs exploded at Brussels Airport and one at Maelbeek metro station in the Belgian city.
External Affairs Minister Sushma Swaraj had posted Mr Ganeshan's photograph on social media and appealed for help to find him.
"He spoke to his mother an hour before the blasts," Ms Swaraj tweeted a day after the attacks, after speaking to Mr Ganeshan's mother Anapoorni Ganeshan, who lives in Mumbai.
Mr Ganeshan had been working in Brussels on a project for four years and got married a year ago. He had visited India last month when his wife had a baby, his mother told reporters last week.
Mr Ganeshan returned to work in Brussels the week before the city was struck by the terror attacks.