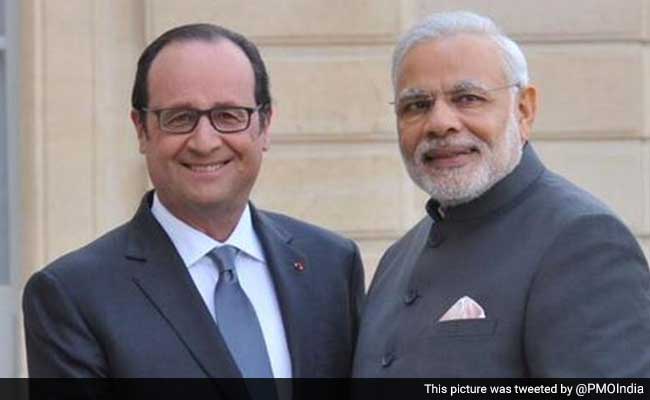 New Delhi:
Former French president Francois Hollande's comment that the Indian government had proposed Anil Ambani's Reliance Defence as the India partner in the Rafale jet deal has snowballed into a political controversy in the country. Congress President Rahul Gandhi, in his sharpest attack on PM Narendra Modi, said "former French president Francois Hollande is calling the Prime Minister of India a thief" and that the PM needs to break his silence. His allegations have been sharply countered by Law Minister and senior BJP leader Ravi Shankar Prasad, who responded saying that Rahul Gandhi had made a "shameful, irresponsible statement".
On Friday, French journal Mediapart had quoted France's ex-President Francois Hollande as saying: "We did not have a say in this... the Indian government proposed this service group and Dassault negotiated with (Anil) Ambani group. We did not have a choice, we took the partner who was given to us."
The French government has issued a statement, saying they were not involved in the choice of Indian industrial partners. "The French government is in no manner involved in the choice of Indian industrial partners who have been, are being, or will be selected by French companies," the statement read.
Here are the live updates on Hollande's comment on Rafale deal:
The DMK has demanded an inquiry into the deal to find out the "truth" following former French President Francois Hollande's reported comments.
"PM (Narendra) Modi promised a transparent, corruption free government but former French President Hollande's interview shows that the Rafale deal is suspect," DMK president M K Stalin said in a tweet.
"The PM is accountable to the people of India. A full fledged enquiry should be ordered to find the truth," he said.