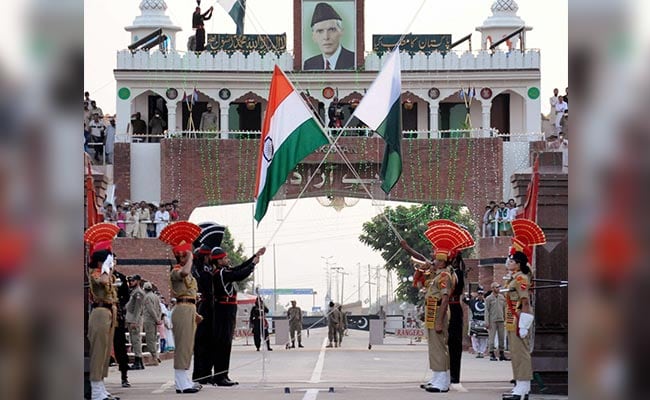 Peshawar:
Several people have been injured in Pakistan in clashes between police and protesters during a demonstration against the so-called Gilgit-Baltistan order, media reports said today.
Pakistan Prime Minister Shahid Khaqan Abbasi has seized more authority from the local council to deal with the affairs of the disputed region through the Gilgit-Baltistan Order 2018 which was passed on May 21.
The order is seen as Islamabad's efforts towards incorporating the disputed region as its fifth province.
Police fired tear gas shells and resorted to aerial firing in Gilgit yesterday to stop protesters approaching towards Gilgit-Baltistan Assembly for a scheduled sit-in against the newly introduced order, The Express Tribune reported.
Politicians, cutting across party lines, held protest rallies across Gilgit-Baltistan demanding constitutional rights for the region.
The Gilgit-Baltistan government has promulgated the Gilgit-Baltistan Order-2018, which replaced the Gilgit-Baltistan Empowerment and Self-Governance Order of 2009.
However, the new order has failed to impress local politicians who announced region-wide protests.
We will continue our sit-in outside the assembly till this package is revoked and we are given constitutional rights, said Awami Action Committee (AAC) Chairman Sultan Raees.
Civil rights groups in Pakistan have also criticised the order.
In New Delhi, Pakistan's Deputy High Commissioner Syed Haider Shah was summoned over Islamabad's
so-called Gilgit-Baltistan order
.
He was told by India that any action to alter the status of any part of the territory under his country's forcible occupation has no legal basis.
In a statement, the Ministry of External Affairs said it conveyed to Shah that the entire state of Jammu and Kashmir, which also includes the so-called 'Gilgit-Baltistan' areas, is an integral part of India by virtue of its accession in 1947.
Pakistan has bifurcated occupied Kashmir into two administrative parts - Gilgit-Baltistan and Pakistan-occupied Kashmir (PoK).
Gilgit-Baltistan was treated as a separate geographical entity by Pakistan until now.
Balochistan, Khyber-Pakhtunkhwa, Punjab and Sindh are the four provinces of Pakistan.
A Cabinet meeting, chaired by Prime Minister Abbasi on Tuesday, was informed that Gilgit-Baltistan Council will be retained as advisory body towards the functions of the Federal Government.
China's controversial USD 50 billion China-Pakistan Economic Corridor (CPEC) passes through the disputed region.
It is believed that China's concerns about the unsettled status of Gilgit-Baltistan prompted Pakistan to change its status.
Dawn reported that under the new order, all powers exercised by the Gilgit Baltistan council, including passing legislation regarding mineral, hydropower and tourism sectors, have been shifted to the Gilgit-Baltistan Assembly.
(This story has not been edited by NDTV staff and is auto-generated from a syndicated feed.)