Allahabad, Uttar Pradesh:
Making her first public appearance after she fell ill at a Congress roadshow in Varanasi in August, Congress President Sonia Gandhi was joined by her children Rahul and Priyanka on Monday for the inauguration of a first of its kind photo exhibition of Indira Gandhi to kick-start year-long centenary celebrations of the former Prime Minister.
The Congress' first family came together in Allahabad at Swaraj Bhawan, where Indira Gandhi was born and also the venue for the photo exhibition that will travel to five cities over the next 12 months, finally ending in New Delhi on November 19, 2017, the day of Indira Gandhi's centenary.
It is a carefully curated collection of 220 photographs from a massive 90,000 plus collection from the Indira Gandhi Memorial Trust with rare and previously unseen photographs.
Speaking at the inauguration, Sonia Gandhi said, "To me she (Indira Gandhi) wasn't just a historic figure, she was my mother-in-law. She was like a mother to me. It's her courage that set her apart from the others. She faced many challenges in her life but always stood and fought them bravely."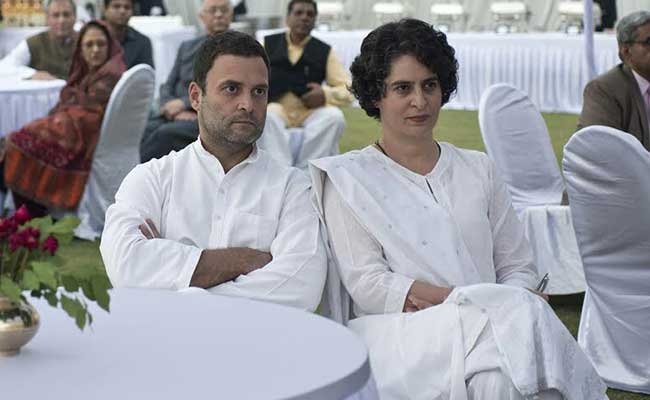 As the Congress reminisces, it also faces many challenges. It's a party that has been out of power in Uttar Pradesh for almost three decades. UP is home to its first family and is a few months away from elections. There's also a growing demand within the party to get Priyanka Gandhi to the forefront with active campaigning outside the Gandhi pocketboroughs of Amethi and Rae Bareli.
"We have been saying that Priyanka ji should campaign beyond Amethi and Rae Bareli. She hasn't so far said yes, but we hope she does," said Congress lawmaker Pramod Tiwari, adding, "She does resemble her grandmother Indira Gandhi quite a bit."
So far Priyanka Gandhi stays non-committal to a more prominent role in the public eye though she has continued to be an active part of backroom strategy and planning for UP elections. Her presence in Allahabad, the ancestral home of the Nehru family, has many wondering if she would take a political plunge in the days ahead.