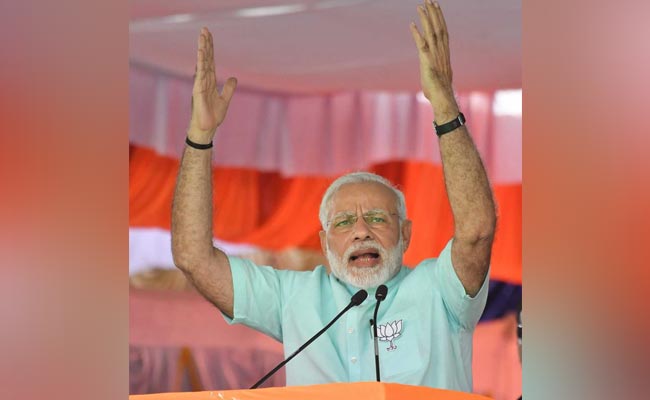 Mangaluru:
Prime Minister Narendra Modi on Saturday gave a new definition for Electronic Voting Machines (EVMs) even as he flayed the Congress for its oft repeated accusation that the Centre and BJP manipulated EVMs for winning elections.
"E stands for Energy of the people, V for people's electoral value addition, and M for people's motivation for progress. This is EVM, I can see this EVM," PM Modi said at an election rally in Mangaluru.
He said the writing on the wall is clear with regard to the Karnataka assembly polls.
"On May 15, BJP will form government with full majority. So they have already started saying that Modi has tampered with EVM. Modi did not defeat us, EVM did it. Wherever they win there EVM is good and where they lose there they start singing about EVMs," PM Modi said.
"On May 15, let Congress make any excuses they want. People will punish them for their sins of five years (in Karnataka)," he added.