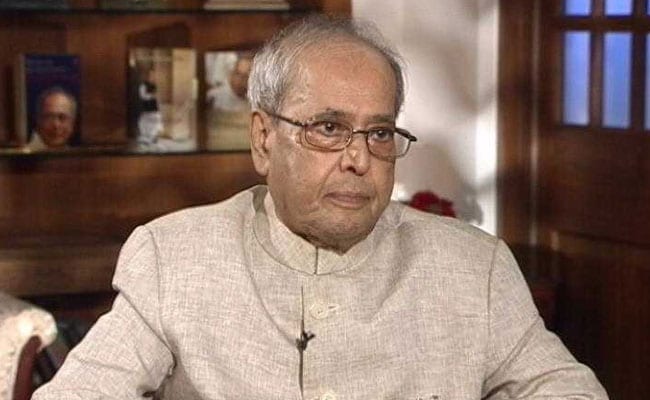 Highlights
Pranab Mukherjee has secular views, says Sushil Kumar Shinde
Mr Mukherjee accepting RSS invite not wrong, says Mr Shinde
The former President will attend the RSS event on June 7
Nagpur:
Senior Congress leader Sushil Kumar Shinde on Sunday said former President Pranab Mukherjee accepting an invite to attend an RSS event was "not wrong" as he was a secular person and a good thinker.
"Pranab Mukherjee is a secular person. He will always put forth a secular view which he will do there (at the RSS event) as well. He is a very good thinker, and his going there and speaking on that platform is very important," Mr Shinde said.
He said "we would be more than pleased" if the former President's thoughts bring some improvement in the BJP's ideologue Rashtriya Swayamsevak Sangh or RSS.
Pranab Mukherjee has been invited to be the chief guest at the valedictory function of the Sangh Shiksha Varg -- a training camp for RSS volunteers -- at its headquarters in Nagpur.
The event will be held on June 7.
Sushil Kumar Shinde was speaking to reporters on the sidelines of an event in Nagpur.
On Jammu and Kashmir, the former home minister said that the centre was unable to bring peace in the state. He said the government should be ashamed that stone-throwers were now targeting CRPF vehicles.
"When I was home minister, even if one or two incidents took place, they (BJP) used to say in parliament '
hamara ek jayega to unke 11 hum wahan se layenge
' (we will get 11 of theirs for every one of ours)," Mr Shinde said.
"The government is yours, the intelligence is yours. But the incidents of stone-pelting are not stopping," the senior Congress leader said.