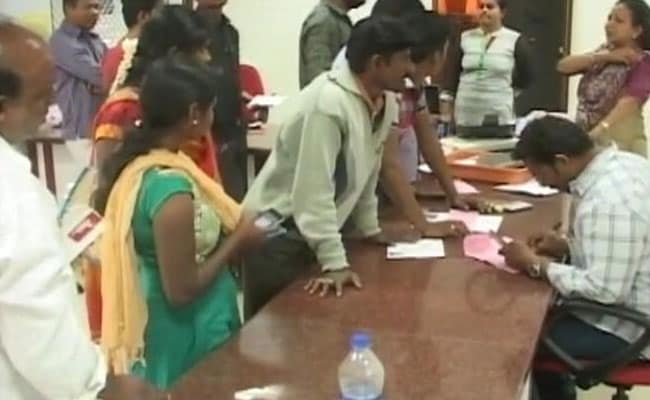 New Delhi:
Jan Dhan Accounts have seen a huge surge in deposits, with Rs 21,000 crore being parked in such accounts following demonetisation announced earlier this month.
In the last 13 days, banks have been flooded with deposits in Jan Dhan accounts that have touched Rs 21,000 crore, sources said.
On November 8, Prime Minister Narendra Modi in a surprise move announced demonetisation of 500 and 1,000 rupee notes and since then, long queues before banks and post offices are seen to deposit or exchange these currencies.
Mamata Banerjee-ruled West Bengal leads the pack of states which has seen the highest deposits so far followed by Karnataka.
Following the currency withdrawal, the total balance has crossed Rs 65,000 crore to Rs 66,636 crore. As of November 9, the balance in about 25.5 crore such accounts was Rs 45,636.61 crore.
With a view to increasing banking penetration and promoting financial inclusion and with the main objective of covering all households with at least one bank account per household across the country, Pradhan Mantri Jan Dhan Yojna (PMJDY) was launched on August 28, 2014.
Such accounts have a deposit limit of Rs 50,000. Earlier, Finance Minister Arun Jaitley had said the government is looking into sudden 'popping up' of money into zero-balance Jan Dhan accounts.
"We are getting some complaints that suddenly monies have popped up in the Jan Dhan accounts, so there is a misuse and that is why the rationing in initial days takes place," he had said.
He had cautioned that the departments concerned will act if anything improper is found in the deposits.