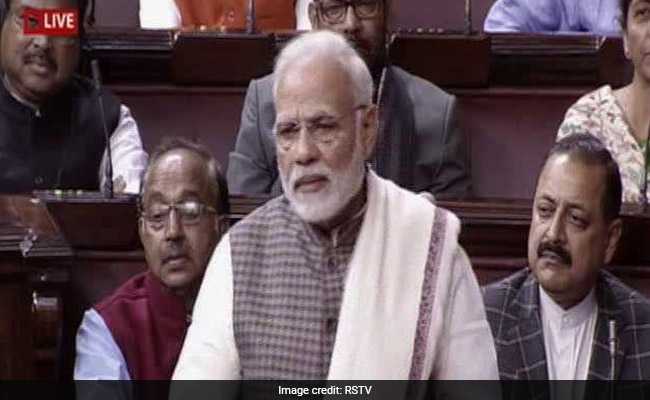 New Delhi:
Prime Minister Narendra Modi today pitched for his idea of holding simultaneous elections in the state and Centre again, saying 4000 crores had been spent on the last general elections which was held in 2014. In face of vehement opposition from the opposition, PM Modi has repeatedly asked all parties to rise above politics on this issue, arguing that it would cut down the cost of elections in terms of time, money and manpower.
The government has pushed ahead with the idea, starting as a first step, to develop consensus on the issue. But the first parliamentary committee meeting held to discuss the idea last month remained inconclusive, with opposition leaders pointing out a series of hurdles, a senior BJP leader had said.
Today, in his reply to a motion of thanks on the President's address in parliament, the Prime Minister asked all parties to consider the idea again. "Let us have a constructive discussion on holding simultaneous Lok Sabha and Vidhan Sabha elections in the various states," he said. "After the elections, Centre and states must work together".
He also took a leaf out of history, citing the example of simultaneous Lok Sabha and Rajya Sabha elections, which used to be held till 1967. "Everybody has expressed their views on combined elections for Lok Sabha and Rajya Sabha..."
The opposition has negated the idea of simultaneous elections on the ground of feasibility. The Congress, the Left Front and the Aam Aadmi Party have also said simultaneous elections will be against federal principles. It has also been pointed out that sustaining it would require extensive amendments to the Constitution.
Lately, there has been speculation that the general elections slated for 2019 will be advanced to coincide with elections in the key states of Rajasthan and Madhya Pradesh, which will be held later this year. But recently, union minister Arun Jaitley has indicated that it is not a possibility, given the extensive process required to bring it about.