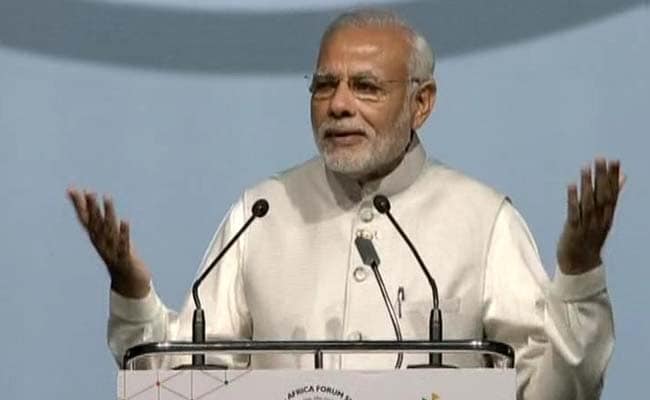 Singapore:
Prime Minister Narendra Modi's visit to Singapore next month will elevate India's ties with this country to a strategic partnership, Finance Minister Heng Swee Keat said today, welcoming Indian government's efforts to simplify regulations and introduce tax reforms.
"We will have the pleasure of welcoming Prime Minister Modi in Singapore next month. With this, we can look forward to an ever greater sharing of ideas, friendship, investment and trade between Singapore and India," Mr Heng said at the opening of the 10th international conference on South Asia organised by the Institute of South Asia Studies (ISAS).
Addressing some 250 delegates at the two-day conference themed 'Politics and Economics of Land in South Asia', Mr Heng underlined the strong bilateral relations between the two countries, going back to 50 years when Singapore gained independence.
He highlighted the benefit of Comprehensive Economic Cooperation Agreement (CECA) which boosted bilateral trade to SGD 24.6 billion last year from SGD 5.9 billion in 2003.
The CECA came into effect in August 2005. "We hope that CECA would widen the road for Singapore and India to engage, deepen linkages between South East Asia and India, and catalyse a bigger trade liberation movement," said Mr Heng.
The Singapore Minister also applauded Prime Minister Modi's effort to make India the manufacturing hub of the world.
"The world has noted India's enhanced focus in infrastructure investment, with increased investment in infrastructure, and the setting up of the Rs 20,000 crore (SGD4 billion) National Investment and Infrastructure Fund (NIIF).
"Also, significant efforts are being made to simplify regulations and introduce tax reforms, such as through a comprehensive bankruptcy code, and efforts to implement a national GST (Goods Services Tax)," he observed.
Touching on the South Asia region, he said the countries are also becoming increasingly integrated within the region, as well as with the rest of the global architecture.
"Momentum for economic cooperation has been building within South Asia. India and Pakistan have revitalized ministerial level negotiations on expanded trade. India and Bangladesh have also enhanced bilateral ties, including in power trade. This bodes well for South Asia, which is posed to be an engine of global growth," Mr Heng said.
ISAS, a think tank of the National University of Singapore, annually holds the conference with focus on South Asian countries.
On October 12, External Affairs Minister Sushma Swaraj and her Singaporean counterpart Vivian Balakrishnan co-chaired the 4th Joint Commission Meeting during which they discussed ways to boost maritime cooperations, trade ties and cyber security among other strategic issues, setting a stage for PM Modi's visit from November 23.
During the discussions, the two sides outlines a 'five S' strategy to ramp up bilateral ties - Scaling up trade and investments, Speeding up of air, maritime connectivity, Skill development, Smart city and urban rejuvenation and State focus in enhancing cultural ties.