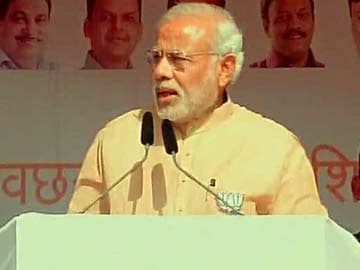 New Delhi:
In order to ease the way to "Make in India", Prime Minister Narendra Modi will announce a range of long-awaited labour reform initiatives today.
Apart from disinvestment and land acquisition, labour is one of the areas in which the industry has demanded decisive action. Even in the US, investors and CEOs of multinationals complained to the Prime Minister that red tape and labour laws were the chief deterrents to doing business in India.(Read:
Government's Big Push Towards Changing Independence-Era Labour Laws
)
The new system, thus, is expected to cut down the Inspector Raj that has hobbled the industry so far, and address wages and pensions for workers. And right after the inauguration, 1,800 labour inspectors across the country will get text messages from the Prime Minister, apprising them of the new rules.
The labour ministry's 9-page concept note in possession of NDTV says one of the two key areas of the reforms will be "Shram Suvidha" - a unified labour and industrial portal, where all data will be stored. The other will be the "Labour Inspection Scheme," which will clip the wings of inspectors and end the arbitrariness of the inspection mechanism.
Inspection lists would now be made centrally - and the list of inspectors will be generated randomly by computer. Every inspection will have objective criteria and the report will have to be uploaded on the unified portal within 72 hours.
This is radically different from the present system, under which units for inspection are selected locally, without any objective criteria, allowing inspectors to harass unit owners and even exploit them in cases of violation.
Each of the 6-7 lakh industrial units in the country will also get a unique Labour Identification Number, or LIN, and the units too, will be informed about this via text messages.
For easier access to employees' provident fund accounts and insurance schemes, the accounts would be made portable and linked to bank accounts.
The wage ceiling has been raised from Rs 6,500 to Rs 15,000 per month to ensure vulnerable groups are covered under the EPF scheme.
A minimum pension will also be introduced for the first time, so after retirement, a person gets at least Rs 1,000 per month.
The Left Front and trade unions are waiting for clarity on the issue. A Left leader said, "We will formulate a strategy once the government announces the new rules. Any dilution will be unacceptable."
Get the latest election news, live updates and election schedule for Lok Sabha Elections 2019 on ndtv.com/elections. Like us on Facebook or follow us on Twitter and Instagram for updates from each of the 543 parliamentary seats for the 2019 Indian general elections. Election results will be out on May 23.