London:
Prime Minister Narendra Modi today left for a three-day visit to United Kingdom, where he is expected to hold a series of meetings with industry leaders, address the Indian community at a huge reception at Wembley, UK's largest stadium, and lunch with the Queen of England.
Ahead of his visit, PM Modi, in a tweet this morning, said,
Leaving for UK. I am hopeful this visit will strengthen economic ties between India and UK & bring more investment to India. #makeinindia

- Narendra Modi (@narendramodi) November 12, 2015
The visit comes after the Prime Minister's big push for reforms that took off some of the gloom following his party's resounding defeat in the Bihar assembly elections. It also follows an internal upheaval in the party as a group of veteran leaders, including LK Advani, issued a strong criticism of the party leadership.
But in London, many non-resident Indians and businessmen who have huge investments in India, say their wishlist is going up by the day, despite the Bihar outcome.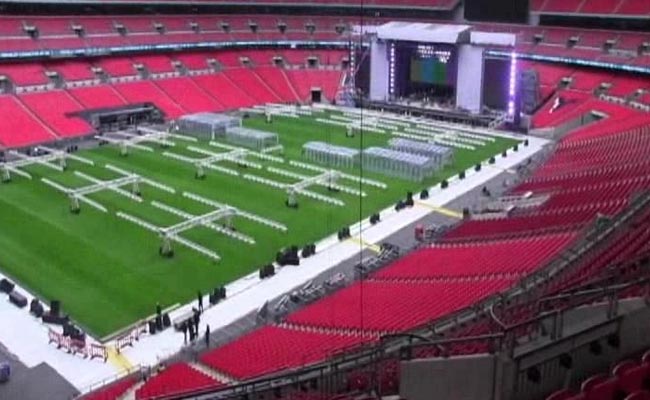 "Yes, people are disappointed. One would have thought Modi would come with Bihar in his kitty but that didn't happen. But the enthusiasm has not faded," said columnist CB Patel.
"I understand that he has been in office for only 17 months. But I do hope and believe the system will change for the better," said businessman Mahendra Singh Jadeja.
The testimony of the Prime Minister's popularity is expected at Wembley, which will be decked up with life-size cutouts, the largest plasma screens the stadium has seen and unique lighting on the stadium's grass pitch that will create an illusion of closeness to the stage.
More than 600 artists are performing in what is expected to be an Olympic-style ceremony attended by over an audience of over 60,000. The welcome speech will be delivered by UK Prime Minister David Cameron.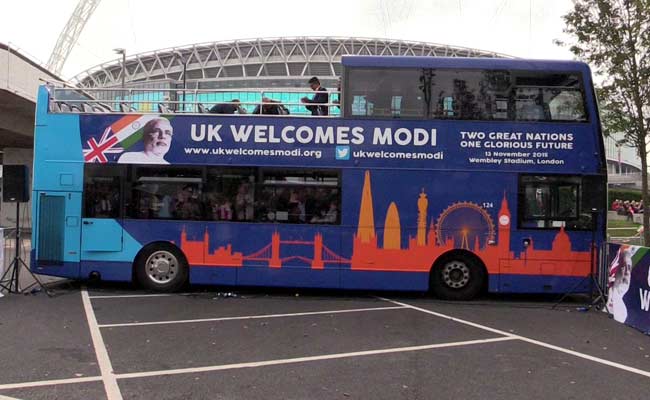 PM Modi will even be offered a first-of-its-kind heated podium to soften his encounter with the harsh London winter.
"Wembley has not done a show of this magnitude for any elected politician and when we told them what we wanted they said it would take 18 months. But we did it in four," said Mayuri Parmar, spokesperson of the UKwelcomesModi committee.
"I sometimes wonder why I don't have the magical ability to bring 60,000 people of my city together at one place," Mr Cameron has joked.
Get Breaking news, live coverage, and Latest News from India and around the world on NDTV.com. Catch all the Live TV action on NDTV 24x7 and NDTV India. Like us on Facebook or follow us on Twitter and Instagram for latest news and live news updates.