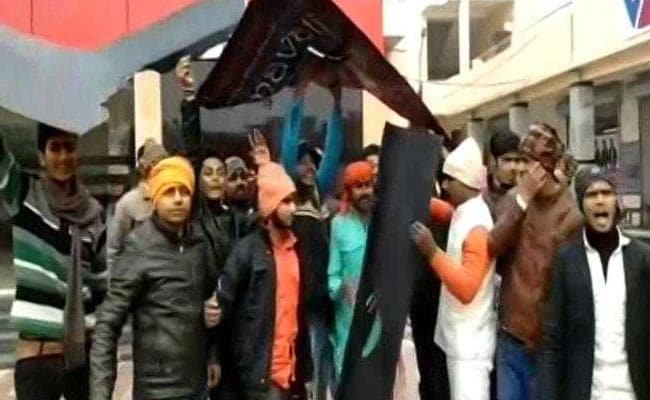 Highlights
Karni Sena activists targeted a cinema hall in Bihar
Supreme Court removed the ban on "Padmaavat" earlier today
Karni Sena commands influence on the Rajput vote-bank
NEW DELHI:
Karni Sena, the
fringe group that has been at the forefront
of protests against Sanjay Leela Bhansali's film,
Padmavaat
, has refused to back down after the
Supreme Court told states
that they could not ban the movie on grounds of risk to public order. Karni Sena leader, Lokendra Singh, asked social organisations across the country to make sure the movie is not shown in cinema halls.
"I appeal to social organisations in the entire country:
Padmavati nahi chalni chahiye. Film hall par janata curfew laga de
(The movie should not run. Public should enforce a curfew at cinema halls)", Mr Singh declared soon after the Supreme Court ticked off four state governments ruled by the BJP for refusing to screen the film.
Soon enough, news came from Bihar that Karni Sena activists had targeted a cinema hall.
About a dozen activists in the state's Muzaffarpur district reached a local cinema hall and went on a rampage. The district administration insisted that the men did not cause much damage. But the fringe group had delivered the message.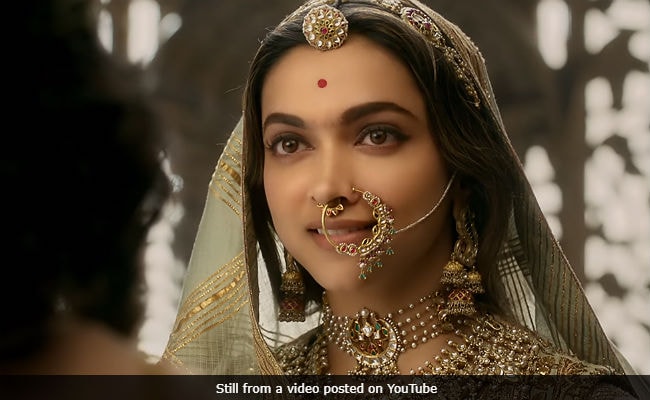 The film,
Padmaavat
, is slated to be released on January 25.
The movie - which has Deepika Padukone, Ranvir Singh, Shahid Kapoor in the leading roles - has been beset by trouble since the shooting started. Its sets have been
vandalised twice - in Rajasthan's
Jaipur and Maharashtra's Kolhapur last year.
The Karni Sena commands influence on the Rajput vote-bank, and through it, of some other communities. Most political parties are seen to be unwilling to antagonise these groups but some BJP governments went one step further, calling for a ban on the movie before the censor board had seen the movie.
After the Central Board of Film Certification cleared the movie with some changes including its name - it was initially called
Padmavati
- Rajasthan, Gujarat, Haryana and Madhya Pradesh governments - barred cinema halls from screening the 190-crore film before its release.
Rajasthan and Haryana governments said they respected the Supreme Court and would see if there was a legal way out to restrict its screening.
"The Supreme Court has given its verdict without hearing us, But because the Supreme Court is supreme, we will abide by it but also get it examined legally. If there is scope, we shall file an appeal," Haryana Minister Anij Vij, who had announced the bar on screening the movie on social media, said.
Rajasthan's Vijaya Raje Scindia government also appears to be working on the same lines. "We will definitely try to see if there is a legal way out... after studying the court order," Home Minister Gulab Chand Kataria said.