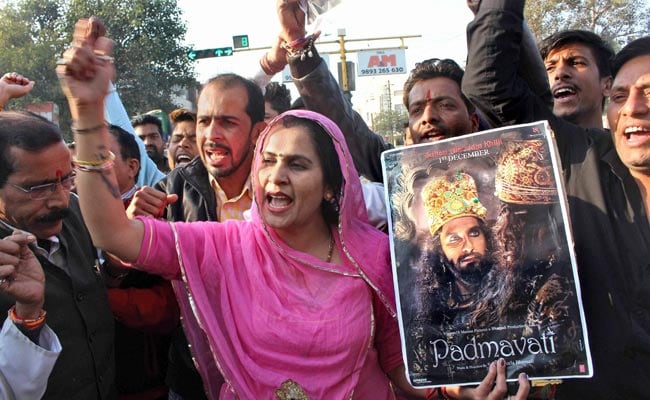 New Delhi:
The Supreme Court today rejected the pleas of Rajasthan and Madhya Pradesh government who had sought a ban on the release of Bollywood period drama, Padmaavat. Ahead of "Padmaavat's" release on Thursday after a Supreme Court order, Rajasthan and Madhya Pradesh had petitioned the top court for a review and said that states must be allowed to stop the film on grounds of law and order trouble because of protests against it. The group that had led these protests, the Karni Sena, also asked the top court to ban the film saying its makers twisted history. The three-judge bench headed by Chief Justice Dipak Misra observed that it was best for the governments and others to abide by the apex court order. It said,'' People must understand that there is a statutory body and we have passed an order. You (states) can advise people not to watch the movie," the judges said.
Earlier Rajasthan, Madhya Pradesh, Haryana and Gujarat had said they will not screen Padmaavat in the states, before the Supreme Court set aside their orders on January 18. Despite the court ruling, protesters have not backed down. The Karni Sena has vowed to burn theatres that screen Padmaavat. The protesters believe that the film distorts history and shows Rani Padmini, a legendary Rajput Queen renowned for her beauty, in poor light. The Sanjay Leela Bhansali film starring Deepika Padukone, Ranveer Singh and Shahid Kapur was cleared earlier this month by the censor board, which suggested changes. The title of the film was also changed from "Padmavati" to "Padmaavat".
Here are the highlights of the controversy surrounding the film:
Sena leader Lokendra Singh Kalvi said "We are ready to watch the film. We never said that we will not watch the film. The filmmaker had assured us one year ago that he will go for a special screening and now he has written for the screening and we are ready for that," according to PTI reports.