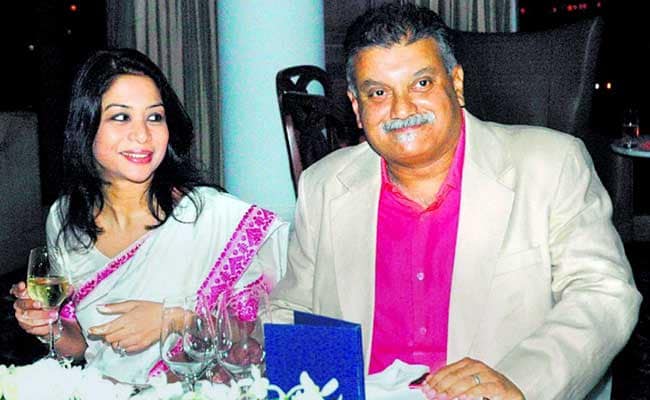 Mumbai:
"Cooperate with the new judge, take care of your health and finish the trial fast," this was the special Central Bureau of Investigation (CBI) judge's parting advice to the three accused -- Indrani Mukerjea, her husband Peter Mukerjea and her former husband Sanjeev Khanna -- in the sensational Sheena Bora murder trial after he informed them about his transfer.
Special Judge HS Mahajan, who has been transferred to Aurangabad sessions court, said that had he continued in the case, he would have finished the trial in two to three months. He called the three accused in the witness box and told them that he has been transferred. He also asked them to cooperate with the new judge before adjourning the case till June 12.
This was the first time that the Mukherjeas appeared in the court after the CBI conducted searches at their house as part of the investigation into a case linked to Karti Chidambaram, son of former Union minister P Chidambaram, over alleged favours granted in foreign investment clearance to a firm, INX Media, in 2007.
The CBI had searched their Worli house on May 16. Earlier in February, the first witness in the case, sub inspector Ganesh Dalvi, had deposed in the court. However, the recording of his evidence could not be completed as the defence raised an objection.
Mr Dalvi had arrested accused-turned approver Shyamvar Rai (Indrani's former driver) in an arms case. It was his arrest that blew the lid off the murder case. However, the defence lawyers had objected to Mr Dalvi's deposition in the Sheena murder case. Later, the defence lawyers moved the Bombay High Court which too ruled that deposition of Mr Dalvi providing details of disclosures made by Rai during his interrogation about the Sheena murder case cannot be admitted as evidence.
The Mukherjeas and Mr Khanna have been accused of conspiracy and murder of Sheena Bora, who was killed on April 24, 2012, the case came to light only in 2015 after Shyamwar Rai was arrested in another case. Mr Rai was also arrested in the murder case but he turned an approver last year. All the three accused are in judicial custody.
(Except for the headline, this story has not been edited by NDTV staff and is published from a syndicated feed.)