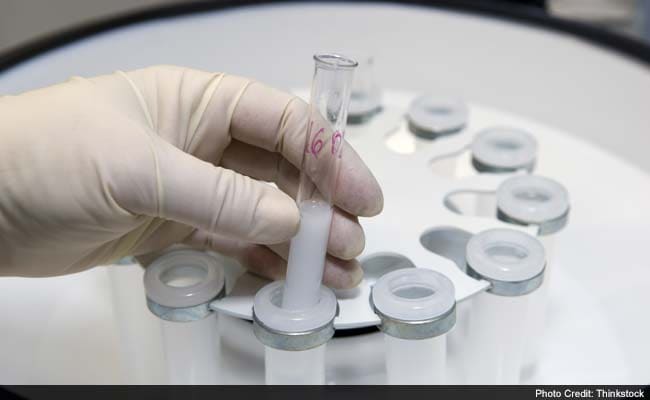 Kolkata:
India's scientific research institutions and its scientists and researchers are among the best in the world, Union Minister of Science and Technology Dr Harsh Vardhan said today.
India ranks third worldwide in nanotechnology and in terms of the number of important scientific publications, the country occupies the fifth spot, Dr Vardhan said.
The minister made the remarks while addressing the curtain raiser ceremony of Prof S N Bose's 125th Birth day celebrations at the S N Bose National Centre for Basic Sciences in Kolkata.
"We are the third in nanotechnology in the world and among the government-funded institutions in scientific research, our Council of Scientific and Industrial Research (CSIR) occupies the ninth spot among the 1,200 institutions in the whole world," Dr Vardhan said while paying tribute to the rich legacy of scientists like S N Bose.
"Our institutions are comparable to the best in world and our scientists are among the best," he said, appealing to the community of scientists to use scientific gains to solve unresolved issues faced by millions of people in India.
Referring to Bose, the minister said his memory always inspires future generations and his fundamental science theory helped in future inventions by others.
Bhabha Atomic Research Centre 'Hombi Bhabha Chair' Prof Srikumar Banerjee referred to Bose's path breaking work in Quantum Statistics, which is considered to be one of the last four revolutionary papers on old Quantum theory. The other three belong to Planck, Einstein and Bohr.
He also referred to Bose-Einstein Condensation in 2001 and the discovery of the Higgs Boson in 2013.
Institute Director Prof Samit K Ray said the institution had been set up in 1986 as an autonomous body under the Department of Science and Technology and carrying out research activities in various fields including quantum statistics, astrophysics and theoretical science.
"We will commemorate the 125th birth anniversary by organising seminars, academic and social outreach activities throughout the year," he said.