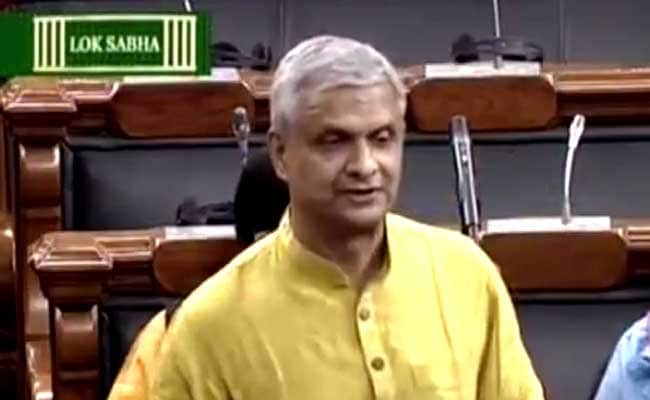 New Delhi:
The Biju Janata Dal (BJD) today tore into the
provisions of the Aadhaar Bill
, insisting that there is apprehension that it can be used for "mass surveillance" and "ethnic cleansing".
Participating in the discussion on the Aadhaar (Targeted Delivery of Financial and Other Subsidies, Benefits and Services) Bill, 2016, Tathagata Satpathy (BJD) said there are fears that a government of the day may use the provisions of the bill for "mass surveillance" and "ethnic cleansing".
When a BJP member countered him saying there are no different races in the country, Mr Satpathy said there are at least four groups in the country and Indians can be divided on these lines.
He claimed that the United Nations had recently "misutilised" biometric data of refugees coming from Iraq and Syria to help certain countries keep a tab on them.
"More dangerous is collection of biological data," he said opposing the Bill. He said be it the UPA or the NDA, the mindset remains the same.
With a variety of cards like the voters identity card, why should the taxpayer bear the cost of "such unproductive" things, Satpathy asked.
Questioning the need to present the measure as a Money Bill, he said "It is not a money bill, full stop" and alleged that procedures were subverted to bypass the scrutiny of the Rajya Sabha.
Pointing at the officials sitting in their gallery in the House, he said the bureaucracy pushes for agenda and claimed that some official must have told the government that it is an important measure which should be passed immediately.
The discussion on the General Budget was interrupted for consideration of the bill, the BJD member said.
Mr Satpathy said since the term 'national security' has not been defined, the provisions of the bill can be used to "arm-twist political parties".
Initiating the discussion, Rajeev Satav (Congress) said that by going in for the measure, the ruling dispensation has shown that it was a "U-turn government".
He said Narendra Modi during Lok Sabha elections and former BJP chief Rajnath Singh had attacked the Aadhaar scheme, while then party spokesperson Meenakshi Lekhi had said BJP would seek a CBI probe into various aspects of Aadhaar.
Accusing PM Modi of playing petty politics on the issue earlier, he said the then Gujarat Chief Minister while criticising the scheme on one hand, had ensured 60 per cent implementation in his state.