Patna:
Highlights
Mamata Banerjee rallies in Patna against PM and demonetisation
Accorded state guest status, but Bihar Chief Minister keeps distance
Nitish Kumar has said he "fully backs" PM on banning high-value notes
Mamata Banerjee's roadshow against Prime Minister Narendra Modi's currency ban was in Patna today but did not find an enthusiastic response from Chief Minister Nitish Kumar.
At her rally, Ms Banerjee, who is the West Bengal Chief Minister, did not name Mr Kumar, said "anyone who turns out to be a traitor, I cannot comment more on that." Sources in her party, the Trinamool Congress, said "Mamata Banerjee did not mention or refer to the Bihar Chief Minister in her speech". However, Ms Banerjee was fairly clear in her allusion, stating that "at a time when Bihari migrant workers are losing jobs, going without food all the over country, they should be supported by their leaders."
Ms Banerjee, after landing in the Bihar capital yesterday, complained to aides that it was poor form for Mr Kumar to have not deputed a senior minister to receive her. When Ms Banerjee rallied in Lucknow against the PM earlier this week, she was met at the airport by Chief Minister Akhilesh Yadav who also dispatched ministers to join her protest against the cancellation of 500 and 1,000-rupee notes.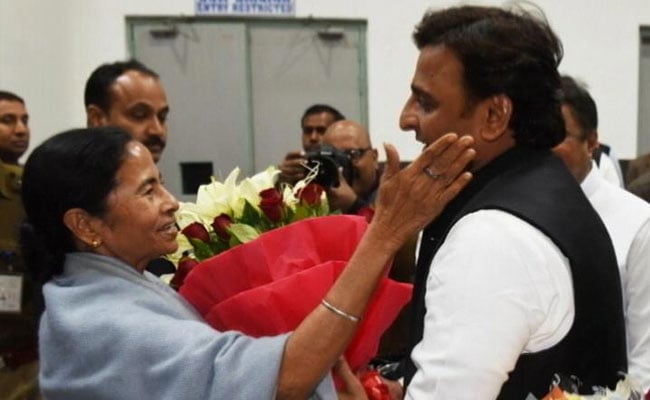 Ms Banerjee, who won a second consecutive term as West Bengal Chief Minister in May with a whopping lead, is being treated as a state guest in Bihar. Though she is staying right across the road from Mr Kumar's residence, till late this afternoon, he had not met her.
Last night, Ms Banerjee drove to see Mr Kumar's partner in government, Lalu, where she was photographed hugging his wife, Rabri Devi. Though Lalu's two sons who are ministers in the government did not attend Ms Banerjee's demonstration today, he sent a senior party leader to the event.
Sources close to Mr Kumar say Ms Banerjee should not find his distance flummoxing. He has consistently backed the PM for cancelling old notes to flush out black money, and though he has been critical of the resulting cash crunch and snaking lines at banks, he has announced his party will not participate in street protests against demonetization.
Last evening, amid speculation of whether his support to the PM suggests he is creeping towards a new equation with the BJP, Mr Kumar addressed Lalu's legislators to insist there is no political reconsideration on his part. On Monday night, he melodramatically said those suggesting a rekindling of his once-firm alliance with the BJP (they split acrimoniously in 2013) "are keen to politically assassinate" him.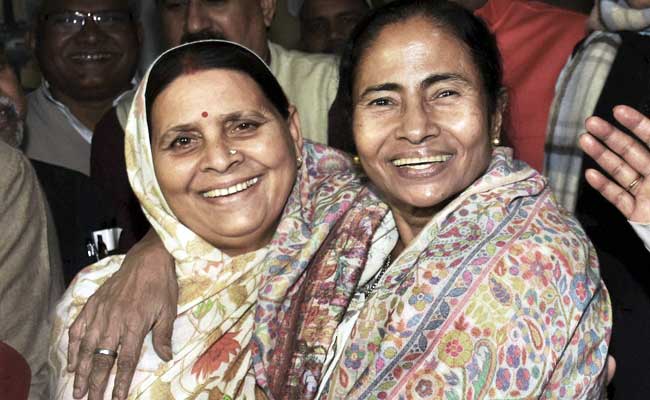 Mr Kumar also told Lalu's party that when Ms Banerjee asked him to participate in a protest march in Delhi to meet President Pranab Mukherjee and demand that he cancel demonetization, he flatly turned her down, pointing out that the President had already greenlit the reform.
Mr Kumar's aides say Ms Banerjee should not see their differences over this issue as a sample of a growing estrangement. They said that when Mr Kumar preaches publicly about his tough prohibition laws for Bihar, he is careful to omit Bengal from the list of states that he alleges are failing their people by allowing the free sale of alcohol. This, they said, is out of deference for Ms Banerjee, who has made it clear that she does not back anti-liquor laws.
Mr Kumar's team also points out that when Ms Banerjee was campaigning for re-election, he did not travel to Bengal to support his own party's candidates, and was among the VIP attendees of her oath-taking ceremony.
Get Breaking news, live coverage, and Latest News from India and around the world on NDTV.com. Catch all the Live TV action on NDTV 24x7 and NDTV India. Like us on Facebook or follow us on Twitter and Instagram for latest news and live news updates.