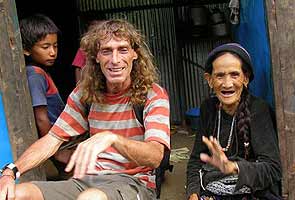 Bhubaneswar:
Subhashri Das, also known as Mili Panda, wife of top Odisha Maoist Sabyasachi Panda has been acquitted by a fast track court in Gunupur in Odisha's Rayagada district. The court has cleared her of all charges in a case that accused her of taking part in a Maoist armed attack on the police in Kutinguda jungle in Gudari block of Odisha's Rayagada district in 2003. Incidentally Subhashree was a mother of an 8-month old baby when the incident took place in 2003.
As of now, all charges against her have been dropped and she will be released from jail today on the basis of the court's acquittal order.
This should come as a huge relief for the release of the abducted Italian tour operator Paolo Bosusco. Amongst other demands, Maoist leader Panda had demanded that his wife be released and cleared of all charges in exchange for the release of the Italian.