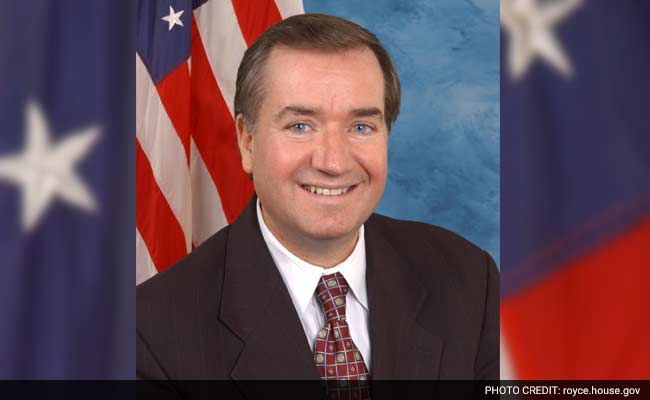 Washington:
Ahead of the two-day Nuclear Security Summit starting today, a US lawmaker has hoped the international meeting would address security concerns over Pakistan's nuclear arsenal.
"I hope President Obama and world leaders can make progress in addressing the security of Pakistan's nuclear arsenal, and the threats posed by North Korea's illicit nuclear program," Congressman Ed Royce said.
"With terrorist threats growing worldwide, ensuring the security of nuclear materials must be a top priority for every nation...We should assume terrorists will continue to seek out the weakest links at nuclear facilities around the globe," Mr Royce, who is the Chairman of the House Foreign Affairs Committee, said.
Pakistan Prime Minister Nawaz Sharif who was scheduled to attend the Nuclear Security Summit had cancelled his US visit in the wake of the terror attack in Lahore.
Mr Royce said participants of the Nuclear Security Summit should send a strong message that recently enacted UN sanctions against the Kim regime in North Korea will be fully enforced.
Seven years ago, Obama laid out sweeping goals for nuclear disarmament and non-proliferation, the Republican lawmaker said. "Yet the President's deeply flawed deal with Iran has legitimized the supreme leader's nuclear program -- even as Iran advances its ballistic missile program and continues to support terrorism," he said.
"This in turn encourages other countries to construct their own programs. Instead of making the world less dangerous, the administration has set the stage for a nuclear free-for-all, with dire consequences for US national security," Mr Royce said.
(This story has not been edited by NDTV staff and is auto-generated from a syndicated feed.)