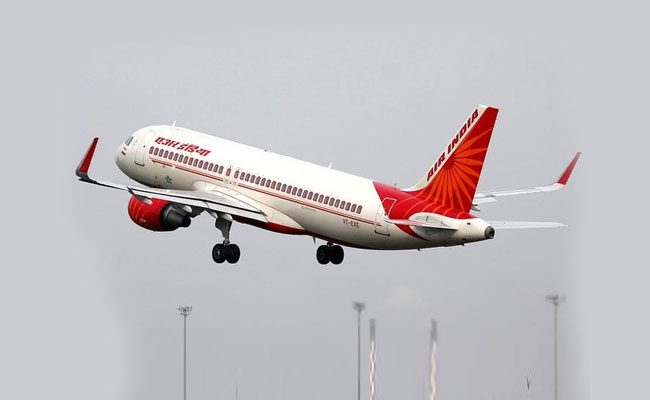 New Delhi:
As the deadline to bid for Air India expired today, the government failed to draw even a single proposal for stake in the state-run carrier. Even though no bids were received till Wednesday, the government was hopeful of a last-minute dash. But a no show by investors has dealt a severe blow to the privatisation plans for the national carrier.
While the government hadn't set any minimum price, the
sale
was expected to fetch between Rs 80 billion and Rs 100 billion, banking sources told news agency Reuters.
The management control would have been with the buyer which could have gained access to more than 2,500 international slots and over 3,700 domestic slots.
The
sale
was crucial for Prime Minister Narendra Modi's plans to divest assets and help keep the fiscal deficit at 3.3 per cent of GDP, a goal already under pressure from giveaways to farmers and other welfare benefits ahead of a national election in 2019.
Civil Aviation Secretary RN Choubey has dismissed any
extension of the deadline
as it had already been extended from May 14 to May 31.
The government has been keen on selling the loss-making, debt-ridden airline and had finalised its plans in late March to divest a 76 per cent stake and offload about $5.1 billion of its debt.
However, after the terms were disclosed, no company showed any interest. Jet Airways and rival IndiGo, owned by InterGlobe Aviation, had already opted out of the race. The Tata Group, widely seen as a potential suitor for Air India, was also unlikely to consider a bid as the terms were too onerous.
The government had restricted merging the airline with the buyer's existing businesses, but later relaxed the rule to allow some integration for business efficiency.
Earlier this month, some more terms were eased to attract buyers and the period to make bids was also extended, but there were still no takers for the airline, which flies some lucrative routes but also has one of the industry's highest employees-per-aircraft ratios.
"Possibly the current condition is not conducive as the domestic airline industry at large is currently under pressure, driven mainly by the dual impact of rising fuel costs globally and weakening currency," Arindam Som, analyst at India Ratings, a Fitch Group company, told Reuters.