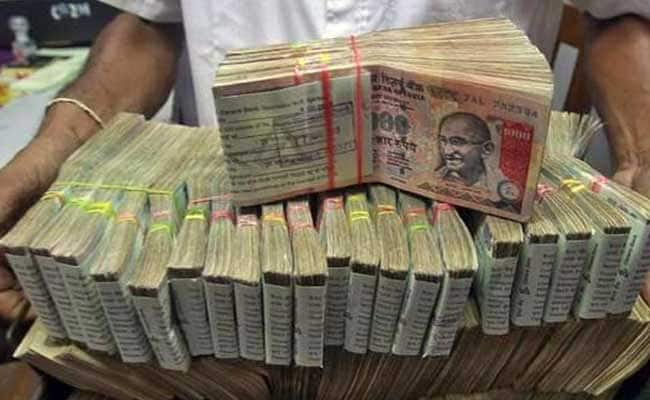 Highlights
Government says no plan to print 1,000 rupee notes, to focus on 500 notes
Urges people not to draw more cash from ATMs than they 'actually require'
Many ATMs still running dry due to logistical problems in reloading cash
New Delhi:
The government has no plans to introduce 1,000-rupee notes - abolished last year - but is focusing on ramping up production of 500-rupee and other lower denomination notes, Economic Affairs Secretary Shaktikanta Das tweeted today, scotching rumours that currency printing presses had started printing a new version of the Rs 1,000 note.
Prime Minister
Narendra Modi announced a ban on 500-and- 1,000 rupee notes
on November 8 last year, a move that he said would help fight black money, terror funding and fake currency notes.
The two high-value currency notes made up for nearly 86 per cent of the total currency in circulation. The
Reserve Bank of India promptly introduced a new series of 500-and-2,000 rupee notes
but the process to pump in the new currency notes was much slower than initially expected.
The move led to
long queues outside ATMs and banks for weeks
for much of November and December. The queues have ended since but a large number of ATMs still do not have cash, or keep running out of money.
While promising that the government was addressing "complaints of cash out in ATMs", Mr Das appealed to people to not withdraw more than they needed. "Request everyone to draw the cash they actually require. Overdrawal by some deprives others," he tweeted.
He later tweeted to clarify that there was no shortage of currency notes but the logistical issues of reloading ATMs more frequently had to be addressed.
The cash shortage triggered by the notes ban hit the rural poor and the middle class, farmers and small traders hardest. But the government termed demonetisation "a bitter pill" that would eventually rejuvenate the economy.
"It may have caused initial discomfort or loss to public but will reap benefits in longer run. It is like a bitter pill for long term ill," union minister M Venkaiah Naidu said this week.
Opposition parties have taken demonetisation to the election battleground, accusing the government of punishing the poor rather than the corrupt with the cash crunch. The Prime Minister, however, has dismissed attacks by his political rivals. In Parliament earlier this month, he said: "The first time in the country, a horizontal divide has come up: people on one side, politicians on the other. But the government and the people are on the same side."