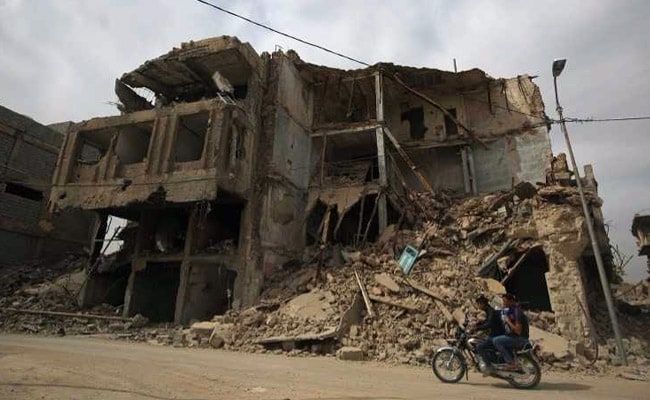 Kolkata:
More family members of Indians who were killed in cold blood by the terror group ISIS in Iraq are coming out to say that the government did not inform them before
it went public in parliament
.
The family members of two men from West Bengal, who were killed by the terror group ISIS in Iraq, said on Tuesday that no one from either the central or the state government has informed them of the devastating news.
Khokon Sikdar and Samar Tikadar, both from Nadia district, were among
39 Indian labourers
who were killed in Mosul by the ISIS in 2014.
"We got the tragic news from TV. Till late in the evening, none of the officials from either the centre or the West Bengal government has approached us," Abhishek Hira, cousin of Khokhon Sikdar, said. "We are clueless about what we need to do. We have no idea how we can get hold of his body," he said.
Khokhon Sikdar, a carpenter, went to Mosul to look for work at a time when the ISIS was taking apart Iraq one city after another. It was in June 2014 that his family heard his voice for the last time.
"He told us that he has been abducted. He sounded nervous and distraught. He said he was not sure whether he would be back to his family," his cousin said.
The carpenter is survived by his wife, two daughters and his mother.
Samar Tikadar's family members also said they heard from him for the last time in June 2014.
"We haven't received any phone call even from the government. It was the media which has reported his death," said a family member.
Foreign Minister Sushma Swaraj said in parliament today that all 39 Indians who had gone missing in Iraq have been confirmed dead. "With full proof I can say these 39 are dead. We wanted to give the families closure only after concrete proof," she said.
Union Minister VK Singh said the government was "looking for proof of life" in a war-torn country and it was "always the easier choice" to have declared them dead. "We are sorry that we lost them. But we do not regret trying," the Minister of State for External Affairs said.
With inputs from IANS