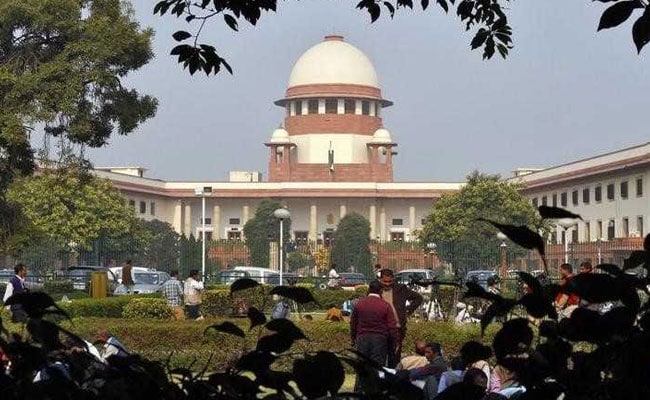 New Delhi:
Introducing safeguards to prevent misuse of a law that seeks to prevent atrocities against scheduled castes and scheduled tribes, the Supreme Court has ruled that there can be no immediate arrests even after a case is registered.
Acknowledging large scale misuse of the provisions of the SC/ST (Prevention of Atrocities) Act, 1989, the court said the accused were entitled to anticipatory bail.
Delivering its verdict on a petition filed by a Maharashtra government employee challenging the Bombay High Court order refusing to quash the First Information Report (FIR) for his adverse remarks against a scheduled caste employee, the top court said the accused would not be arrested automatically based on the FIR.
"There is need to safeguard innocent citizens against false implication and unnecessary arrest," said a bench of Justices AK Goel and UU Lalit as they laid down that arrest is not at all mandatory in cases under the SC/ST Act.
For a public servant, the court said, permission of the appointing authority will be a must to make arrest whereas for others, written permission of the Senior Superintendent of Police or DSP will be necessary.
The court said it has been judicially acknowledged that there are instances of abuse of the law by vested interests against political opponents in panchayat, municipal or other elections, to settle private civil disputes over property, money, employment and seniority.
"Innocent citizens are termed as accused, which is not intended by the legislature, which never intended to use the Atrocities Act as an instrument to blackmail or to wreak personal vengeance," the court said.
The law should promote constitutional values of fraternity and integration of the society and not result in perpetuating casteism which would have an adverse impact on integration of society and constitutional values, the bench said.
Noting that harassment of an innocent citizen, irrespective of caste or religion, is against the guarantee of the Constitution and that the court must enforce such a guarantee, the bench made it mandatory for the police to conduct a preliminary investigation, not exceeding a week, to arrive at a decision whether an FIR deserves to be registered under the parameters of the law.
A mere unilateral allegation by any individual belonging to any caste, when such allegation is clearly motivated and false, cannot be treated as enough to deprive a person of his liberty without an independent scrutiny, the court said.