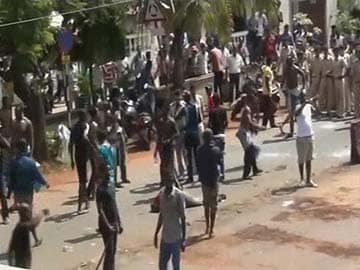 Panaji:
The murder of a Nigerian in Goa last week has triggered a controversy with the country's ambassador stating 'We feel insulted." Ndubuisi Vitus Amaku was referring to the developments over the last few days that have included a drive by the Goa government to identify and deport Nigerians who allegedly do not have valid visas.
The alleged murderer of the Nigerian has been arrested today. He is reportedly linked with a gang that traffics drugs.
Mr Amaku, the ambassador, said that India appears concerned only with the remarks of a Nigerian consular official who said yesterday, "There are only 50,000 Nigerians living in India but there are over one million Indians living in Nigeria. Thousands of Indians living there will be thrown out on the streets if forcible eviction of Nigerians in Goa does not stop."
Those remarks by consular attache Jacob Nwadadia expanded speculation of a diplomatic row.
The Nigerian ambassador said today, "Nigerian people as a whole feel insulted and offended that you are more concerned with the welfare only of your own people in Nigeria. I need evidence from you and from others that you're also concerned about the safety of Nigerians."
Nigeria has also formally written to the Indian government expressing concerns over the security of its citizens.
Last week, a Nigerian was found dead with stab wounds in the Mapusa town of Panaji, triggering angry protests by a group of 200 Nigerians who blocked a major national highway and clashed with the police and locals.
Chief Minister Manohar Parrikar told reporters that he had asked the police department to comb the entire state and locate Nigerians and other foreign nationals who do not have valid visas.
"The state government will withdraw minor cases against the Nigerians and begin process to deport them," the chief minister said.