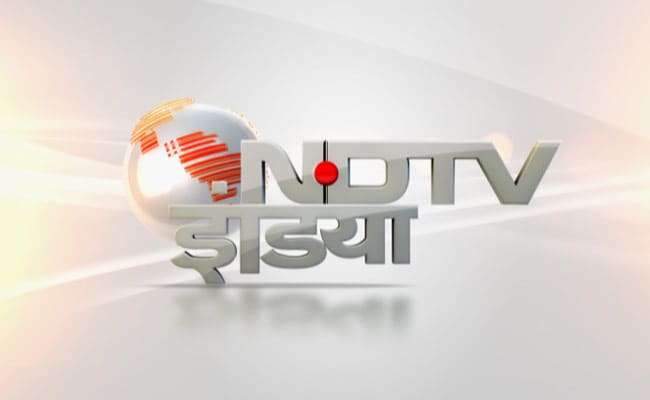 New Delhi:
The
Supreme Court will tomorrow hear NDTV's appeal
against the government's one-day ban of its Hindi channel.
NDTV India has been ordered off-air on Wednesday with the government accusing it of broadcasting sensitive details of January's terror attack on the air force base in Pathankot.
NDTV has refuted the allegations and pointed out that other channels and newspapers reported the same information.
The ban has been
widely condemned by journalists and editors
with all press councils drawing parallels to the Emergency of the 1970s when basic constitutional rights including the freedom of the press were blatantly violated.
After a large protest held by journalists from every major media organisation in Delhi, the Press Council of India said the government's action amounts to "uncalled for censorship" at a time when "press freedom is already under increasing threat in the country."
Last week, when the ban was announced, The Editors' Guild of India said the order was unprecedented and that the centre appears to have given itself the power "to intervene in the functioning of the media and take arbitrary punitive action as and when it does not agree with the coverage." The organisation, a grouping of the editors of all major newspapers and magazines in the country, said if the government finds any media coverage objectionable, it can approach the courts.
Defending the ban, Information and Broadcasting Minister Venkaiah Naidu has said that it is "in the interest of the country's security" and that the barrage of criticism confronted by the government appears "politically inspired."
This Is The Entire Text Of The Resolution Adopted Today By The Press Club Of India
The protest meeting representing various media organisations resolves that the decision of the Inter-Ministerial Committee of the Union Information and Broadcasting Ministry, to take NDTV India off the air for a day is arbitrary and violates the fundamental principles of freedom of expression as enshrined in our Constitution.
The meeting resolves that the government immediately quash the order as the decision amounts to uncalled for censorship and is in utter disregard of already established redress mechanisms - Press Council of India and National Broadcasting Standards Authority (NBSA), which have been specifically constituted to look into such issues, including if any.
It is unfortunate and condemnable that the Central Government has resorted to extreme measures when press freedom is already under increasing threat in the country. This sends a dangerous signal to the entire media and undermines the safeguards under the democratic right of free of expression enshrined in the Indian Constitution.
We demand that the government immediately withdraw the order in the interests of Indian democracy.
On behalf of: Press Club of India, Editors' Guild, Indian Women's Press Corps, Federation of Press Clubs, Delhi Union of Journalists, NBSA, IJU & Press Association