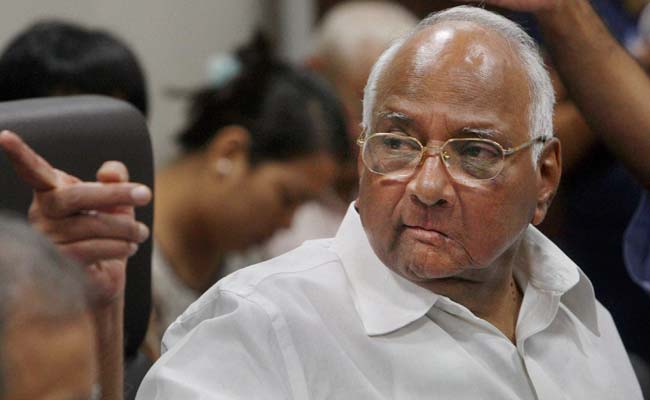 Thane:
NCP chief Sharad Pawar on Saturday said his party would form alliance with "like-minded" parties in the next Lok Sabha as well as Maharashtra Assembly elections.
The NCP and Congress, who were alliance partners in the state as well the UPA government, fought the last Assembly elections in Maharashtra separately.
"We will go with like-minded parties in the next state and Lok Sabha elections," said Mr Pawar, who was on a tour of neighbouring Palghar district today.
He also said that contrary to rumours, the issue of who would be the prime minister (if the alliance of opposition parties materialised and defeated the BJP-led NDA) didn't come up in his recent meeting with Congress chief Rahul Gandhi.
Farmers are losing lands for development projects, Mr Pawar said, adding that while his party was not opposed to development, it should not happen at the cost of agricultural land and local jobs.
The former Maharashtra chief minister also questioned the need the Bullet Train project.
(This story has not been edited by NDTV staff and is auto-generated from a syndicated feed.)