New Delhi:
Convinced that the presence of a Chinese nuclear powered attack submarine in the Indian Ocean in the last few months is part of a carefully choreographed exercise to expand its military presence in the region, senior Navy Officers have told NDTV that they don't accept the assertion that China's submarine deployment has been in aid of the anti-piracy mission off the coast of Somalia.
Navy Sources have told NDTV that while no Chinese nuclear submarine has been actively tracked trying to probe India's territorial waters, there is a recognition that a great game of submarine subterfuge, a feature of the Cold War, may now be breaking out in the Indian Ocean.
A key player in this new submarine game is China's new Type 093 Shang class fast attack nuclear submarine at least 6 of which have either been built or deployed. While not confirming whether they had profiled the noise generated by the submarine, known to be the most advanced of its class in China, Navy sources said they were impressed with the endurance of the submarine which was positioned for three months in the Indian Ocean.
They are not, however, convinced that the submarine is as silent as the latest generation of American Los Angeles Class nuclear fast attack submarines, considered by Naval analysts as a benchmark in silent operations. Reducing the sound generated underwater by submarines, whether they are nuclear or conventionally powered, is key in ensuring their survival, in an era where sonar technology and sound processing software has developed exponentially.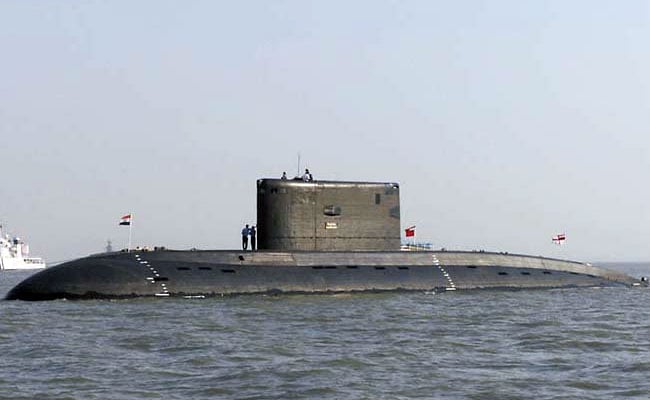 (A Kilo Class submarine of the Indian Navy)
Keen to move beyond reports highlighting the loss of INS Sindhurakshak, a Navy Kilo Class submarine in which 18 officers and sailors were killed in an accident in 2013, and an accident onboard another submarine, the INS Sindhuratna, in which 2 officers were killed last year, the Navy is keen to point out that its remaining fleet of 14 Indian attack submarines remains extremely capable.
All 9 remaining Kilo Class submarines acquired from the Soviet Union in the eighties have been upgraded to fire Russian Klub anti-ship and land-attack missiles and have mostly been upgraded with the indigenous DRDO-designed USHUS sonar, which the Navy describes as being extremely capable.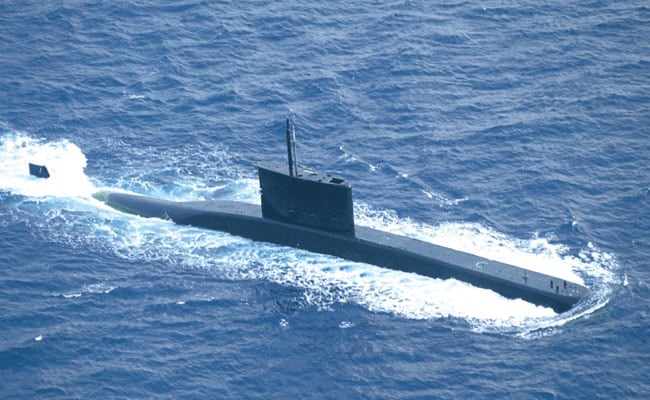 (A German-designed HDW-1500 submarine)
Its fleet of four German-designed HDW-1500 submarines, also acquired in the eighties, have all been upgraded with the Atlas-Elektronik CSU-9014 sonar and ISUS-90 weapon control system and are in the process of being integrated with US supplied Boeing Harpoon anti-ship missiles.
And contrary to reports that the INS Chakra, a Russian built Akula-II nuclear attack submarine was essentially meant to defend India's indigenous ballistic missile submarine, the INS Arihant, Navy sources indicate that the Chakra is deployed in open-water operations when required.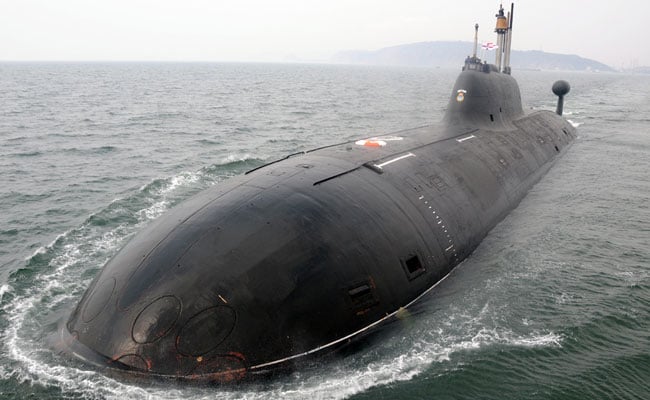 (The INS Chakra, a Russian built Akula-II nuclear attack submarine)
The Indian Navy has closely tracked China's interests in the Indian Ocean since 2008 when Beijing deployed in the region to fight piracy off the Horn of Africa. Last year, a Chinese Song class diesel-electric submarine flanked by a destroyer, had docked for a few days at a Chinese-owned container terminal in Colombo. This was followed by the deployment of the relatively advanced Shang Class nuclear fast attack boat, a significant cause of concern at Naval Headquarters. The Shang class submarine is thought to have returned to its home base since this Indian Ocean deployment.
The Indian Navy has also noted the deployment of a submarine tender deep in the South Indian Ocean as part of search operations for MH-370, the missing Malaysian jetliner. The presence of this vessel suggests the deployment of a Chinese nuclear submarine far from its shores, something which has not been the norm for China's submarine fleet in the past which has typically operated well within the range of ships and aircraft operating from land bases.
India is not known to have operated its own submarines in the South China seas where New Delhi has commercial interests in oil and gas in association with Vietnam, one of the countries involved in a heated maritime dispute with Beijing. Vietnam, incidentally, has extremely close Naval links with India which is known to have trained Vietnamese sailors.
In 2011, INS Airavat, an Indian amphibious assault ship was challenged by the Chinese Navy at a distance of 45 nautical miles from the Vietnamese coast in the South China Sea by a caller identifying himself as Chinese Navy. The Airavat continued on course ignoring the challenge which said, "you are entering Chinese waters."
India continues to maintain a robust Naval presence in South Asia where it is engaged in several bilateral and multilateral engagements. In fact, as part of the India's 'Look East' and 'Act East' policy, an Indian fleet commanded by a Rear Admiral is presently on an operational deployment in Southeast Asia and the Southern Indian Ocean.
The ships, including the stealth frigate INS Satpura, the anti-submarine corvette INS Kamorta, the guided missile destroyer INS Ranvir and the fleet tanker INS Shakti have visited Singapore and Jakarta. Some of the ships will also be making port calls to Freemantle (Australia), Kuantan (Malaysia), Sattahip (Thailand) and Sihanoukville in Cambodia.