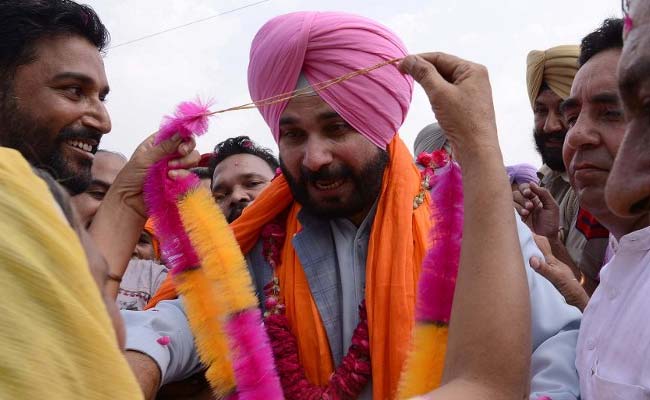 New Delhi:
Navjot Singh Sidhu will join the Aam Aadmi Party on August 15, Independence Day, chosen to celebrate the Punjab politician's "freedom from the BJP," AAP sources have told NDTV.
Mr Sidhu had resigned as a nominated member of the Rajya Sabha last week. After a week of making no public comments, he said on Monday that he resigned because he was asked to "not even look at" Punjab, where elections will be held early next year.
There has been speculation ever since he resigned that Mr Sidhu, a former cricketer, is headed to the Aam Aadmi Party, but neither side has offered an official confirmation yet.
The Arvind Kejriwal-led AAP has challenged traditional Punjab rivals the Akali Dal-BJP alliance and the Congress in the state and hopes to replicate its spectacular success in Delhi last year.
AAP sources set aside rumours that Mr Sidhu is a potential chief ministerial candidate for the party in Punjab and said for now he would be a star campaigner.
A formal announcement is expected to be made by Delhi Chief Minister Arvind Kejriwal after he is back from a 12-day vipassna or meditation session. Mr Kejriwal is visiting Punjab right now and will leave for vipassna on July 30.
Mr Sidhu's wife, also name Navjot, is a BJP lawmaker in the Punjab assembly. She is expected to follow her husband to the Aam Aadmi Party, but her resignation from the BJP will be strategically timed closer to the election, AAP sources said, to avoid a by-election for her seat, Amritsar.
Mr Sidhu represented Amritsar in Parliament, but was asked to make way in the 2014 national election for Arun Jaitley, who fought and lost against the Congress' Amrinder Singh.