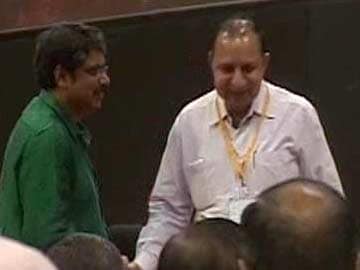 New Delhi:
A minister in the Narendra Modi government in Gujarat has been cleared in the murder of a Congress leader nine years ago. Babubhai Bokhiria, Gujarat's Water Resources Minister, will no longer face charges in the case, the Supreme Court today ruled.
The top court has set aside a trial court order in 2008 making the minister a co-accused.
On November 16, 2005, Congress leader Mulu Modhwadiya was shot dead at point-blank range outside his house in Porbandar. The police arrested alleged gangster Bhima Dula and ten others and filed a charge sheet in 2006.
In 2008, a trial court made Mr Bokhiria a co-accused after the Congress leader's son alleged that a piece of paper found from the body revealed that his father feared a threat to his life from the minister. Mr Bokhiria was charged with murder and conspiracy.
The minister then approached the Gujarat high court against the charges. When the court refused to grant him relief, he moved Supreme Court against the trial court order.
Political and business rivalry was alleged to be a motive for the murder.
The case has been fodder for much political sparring between the BJP and the Congress over the years. Congress leader Arjun Modhwadia has repeatedly demanded Mr Bokhiria's resignation and had once sat on a fast seeking justice for Mulu Modhwadia's family.
Mr Bokhiria has been convicted in a corruption case but that judgement was put on hold following his plea.