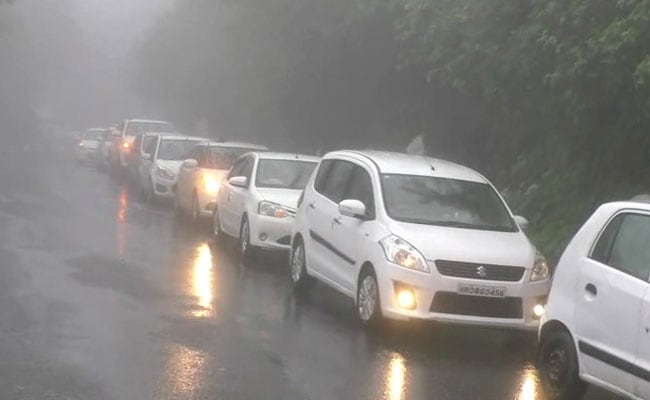 Dehradun:
A three-day weekend is all it takes to make Mussoorie full. With Dussehra today followed by Gandhi Jayanti on Monday, people in the cities will make a beeline to the popular hill station to take a break, come rain or shine.
Mussoorie lies some 35 kilometres from Uttarakhand's capital Dehradun and in the foothills of the Garhwal Himalayan range.
With tourism being the most significant business in Mussoorie, commercial establishments such as hotels and restaurants are gearing up to meet a large number of visitors during the long weekend.
The hill station's proximity to the plains in Dehradun which is connected by rail, road and air, adds to the hill town's accessibility.
Hoteliers are a happy lot this weekend as they are awaiting the arrival of a large number of visitors even in a season which is considered a lean period by those working in the hospitality and travel sectors.
"The hill station is pretty much full. Most major hotels have at least 70-80 per cent booking for the weekend and we have been giving large discounts as well," said hotelier Sandeep Sawhney.
Some residents in Mussoorie, however, are worried about traffic jams during the long weekend. "Whenever a large number of people visit the hill station there is huge traffic jam. Garbage also piles up at the town," Ganesh Sail, a resident, said.