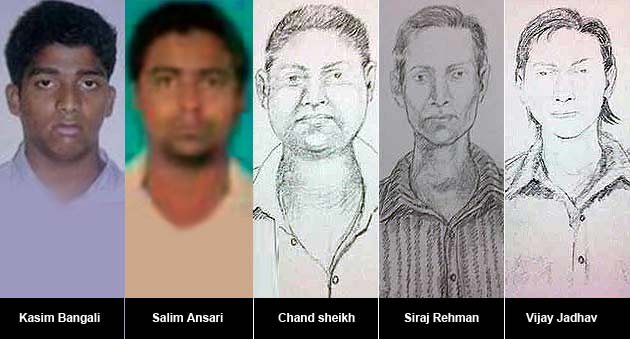 Mumbai:
Two of five men arrested for assaulting and raping a young photojournalist in Mumbai on Thursday, have claimed that they are juveniles, in what is being seen by many as a ploy to get off lightly.
The mother of Kasim Sheikh, also known as Kasim Bangali, has claimed that he is a minor though he is listed in the complaint as 21. But she didn't give any proof to support her claim.
The police say they have Kasim's criminal records to prove he is legally an adult. He has two past offences against him, of housebreaking and dacoity.
Earlier, the grandmother of Chand Sheikh, the first accused to be arrested, also claimed he was "only 16" and showed a birth certificate that the police say is obviously doctored.
The police say Chand was 17 when he was booked in a robbery case two years ago, which makes him at least 19.
Chand and Kasim, along with three others, brutally raped the 22-year-old photojournalist in an abandoned textile mill where she had gone on assignment with a colleague on Thursday evening. After tying up the colleague in belts, they held a broken beer bottle to the girl's head while taking turns to rape her.
The claim of the two accused that they are minors renews focus on the controversy over juvenile laws raging since the Delhi gang-rape last December, in which the most depraved attacker was 17 when he committed the crime and may get away with just three years in a correctional home.
After the Delhi gang-rape, there were nationwide calls for a relook at laws for juvenile criminals, as it emerged that the youngest among the accused had assaulted the 23-year-old braveheart most savagely.
The girl's parents led calls for the most severe punishment against the teenager, and activists supported calls to amend the law for serious offences like rape and murder.
But the Justice JS Verma panel, which was asked to recommend stronger anti-rape laws, suggested that reducing the juvenile age limit would be difficult as India had ratified the UN convention that fixed the age at 18.
The Supreme Court last week allowed the Juvenile Justice Board to deliver its verdict on the teenager, though it is hearing a plea seeking the fresh interpretation of the term juvenile based on mental and intellectual maturity of the minor offenders instead of their age.