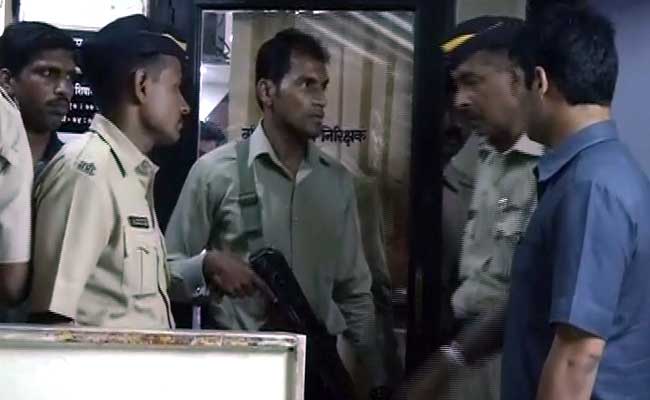 Mumbai:
The Mumbai Anti-Terrorism Squad (ATS) has begun its probe into the "disappearance" of three youths, who are suspected to have joined terror outfit ISIS, from suburban Malwani.
"We are talking to family and friends of the missing youths to get some leads whether they had contacted anyone of them after their disappearance," said a senior ATS officer today, requesting anonymity.
The youths, identified as Ayaz Sultan,23, Mohsin Sayyed,26, and Wajid Sheikh,25, have been missing since October 30 and December 15 respectively, police said.
According to police, Sultan left home on October 30 after telling his parents that he had to go to Pune in connection with a job offer he got from a Kuwait-based firm.
Mohsin left home on December 15, saying he was going to attend a friend's wedding. Wajid also left home the same day, saying he had to get the name on his Aadhar card corrected, police said.
Police strongly suspect that the three men were in touch with each other as they resided in the same area and also because two of them left home on the same day.
Parents of the three men have registered a missing complaint with the Malwani police.
Munir, brother-in-law of Wajid said, "On December 16, we had filed a missing complaint at Malwani police station and since then we are in touch with the officers of ATS as well as Malwani police."
Yesterday, an ATS official had said they tried to crack the password of the email accounts of the missing youths, but have not been successful as yet.
Based on statements of family members of the three youths, it appears they were highly radicalised, police said. Police is trying to ascertain whether the missing men were brainwashed into joining the ISIS by someone personally or through Internet.
Notably, in May last year, four youths from Kalyan township in neighbouring Thane district had gone to Syria to join the ISIS. One of them,
Areeb Majeed,
returned and is currently in National Investigation Agency (NIA) custody while the whereabouts of the other three were not yet known.
Besides,
a Pune-based 16-year-old Muslim girl
, who was reportedly radicalised by her ISIS contacts abroad and brainwashed to go to Syria, was questioned by ATS sleuths earlier this month and sent to a de-radicalisation programme.
Although the Anti-Terrorism Squad suspect that the three youths have been radicalised into joining the ISIS, things are not yet clear and the further probe is on.