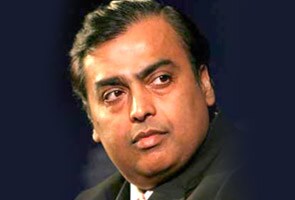 New Delhi:
The government has defended its decision to provide Z category protection to billionaire industrialist Mukesh Ambani. Sources say that Home Ministry has decided that Mr Ambani, 56, is a "national asset" and will be escorted at all times by commandos from the Central Reserve Police Force (CRPF).
"Security is given only after threat perception assessment," said minister Manish Tewari.
Mr Ambani, who is worth $21.5 billion (around Rs 1,16,000 crore), has reportedly received death threats from the terror group Indian Mujahideen, allegedly because of his perceived proximity to Gujarat Chief Minister Narendra Modi. In 2002, Mr Modi was in office when communal riots lacerated his state, leaving hundreds of Muslims dead.
The industrialist will foot the cost of his security cover, say sources. He will be entitled to 22 security guards, an escort and a pilot car - the sort of arrangements provided for a handful of politicians. Only leaders like the Prime Minister and Sonia Gandhi have tighter or Z+ security.
Mr Ambani, the government felt, would not be safe with a private fleet of guards because they are allowed to carry.12 bore rifles, and not more powerful weapons.
The protection for Mr Ambani has provoked criticism online. "Billionaires get A to Z-class security.Little girls learning A to Z, however, continue to get kicked out of police stations. What priorities," tweeted writer Chetan Bhagat, reflecting the national outrage over the brutal rape of a five-year-old in Delhi, and the police's alleged reluctance to help her family.