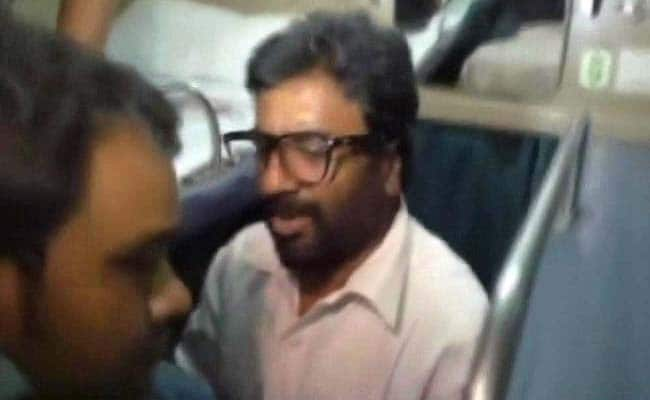 New Delhi:
As the government today defended a ban on Shiv Sena MP Ravindra Gaikwad by airlines after he assaulted an Air India official with slippers, the Lok Sabha Speaker said there should be a discussion as a member "can't take a train every time" to attend parliament.
In the Lok Sabha, the Shiv Sena protested strongly on behalf of its lawmaker but the government said the rules are the same for all, and airlines have the right to ban any passenger.
"The problem is all airlines have restricted him. The constitution says people can go anywhere in the country. If there is one incident and all airlines ban him, it is wrong," said Sena MP Anandrao Adsul, who also referred to comedian Kapil Sharma's drunken brawl on a flight from Melbourne to Mumbai earlier this month.
"Kapil Sharma was not banned. But a person who represents people, and when the session is on, was banned," said Mr Adsul.
Civil Aviation Minister P Ashok Gajapati Raju, however, sided with the airlines, saying "Violence can be disaster in civil aviation...airlines are empowered to deny boarding to any passenger whose demeanour is incorrect."
The minister said while airlines had a good safety record because of this rule, "never in my wildest dreams did I expect that an MP will get caught in such an incident."
Mr Raju asserted that an MP is also a passenger, "we cannot have an unequal approach".
As Sena MPs protested at the centre of the house, Speaker Sumitra Mahajan said, "Message achha nahi jaa raha hai (The message going out is not good)... This is not the way."
On Mr Gaikwad, she added, "Don't force me to speak more on the issue."
Later, the Speaker said, "what happened, whose fault it is, is a different issue. An MP has to come to the house, and can't take a train every time. Sometimes, he also has to take a flight."
(With inputs from PTI)