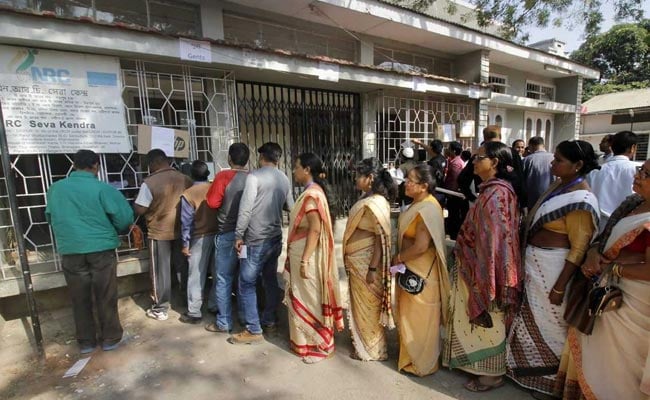 New Delhi:
While the mammoth exercise to identify the legal citizens of Assam was going on, the Foreigners Tribunals (FTs) of Assam declared almost 20,000 people as foreigners till October 2017. "As per the monthly report of disposal of cases in FTs of Assam, 19,612 'D' (doubtful/disputed) voters were declared foreigners till October 2017," union minister Kiren Rijiju informed Lok Sabha on Tuesday.
According to the minister, issuance of notice to the 'D' voters is a legal process and there is no question of harassing people. 'D' voters are not detained. "Only persons declared by FTs as foreigners are kept in the detention centres," he said in a written statement.
As per the white paper on foreigners issue, released by Assam government's Home and Political Department, during intensive revision of electoral rolls in Assam in 1997, the letter 'D' (for doubtful/disputed) was marked against the names of those electors who could not prove their Indian citizenship status at the time of verification.
Based on the verification report, the Electoral Registration Officers (EROs) took a decision on whether a reference to the concerned tribunal was necessary to ascertain the Indian citizenship status of such electors. Mr Rijiju said that once EROs confirmed in the affirmative, such cases were forwarded to the competent authority (Superintendent of Police of the concerned district) for reference to the concerned tribunals.
"Based on the judgements/orders of the tribunals, the letter 'D' was either removed if Indian citizenship status was confirmed or name of the electors deleted from the electoral rolls if citizenship status as Indian could not be established in court," he said.