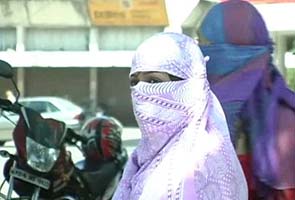 New Delhi:
There is no respite for north India from the scorching heat, and today and tomorrow are set to be the hottest days of this season.
Though the temperature continues to hover much above 40s, some respite is expected only after 26th, when the mercury is expected to drop by 2 degrees Celsius.
Many parts of Jammu and Kashmir, Himachal Pradesh, Punjab, Haryana, Delhi, Rajasthan, and some parts of Uttar Pradesh and Uttarakhand have been under the grip of severe to very severe heat wave conditions since May 18.
Delhi experienced its hottest morning on Wednesday with the mercury shooting five notches above average at 44.9 degrees Celsius, the meteorological department said.
Thursday is likely to be hotter, said an official of the Met department.
Such hot conditions "will continue in Delhi and the temperature is likely to increase further", said the official.
Thursday's maximum and minimum temperatures are likely to hover around 45 and 31 degrees Celsius.
With the maximum temperature settling five notches above average at 45.1 degrees Celsius, Delhi recorded the season's hottest day Tuesday.