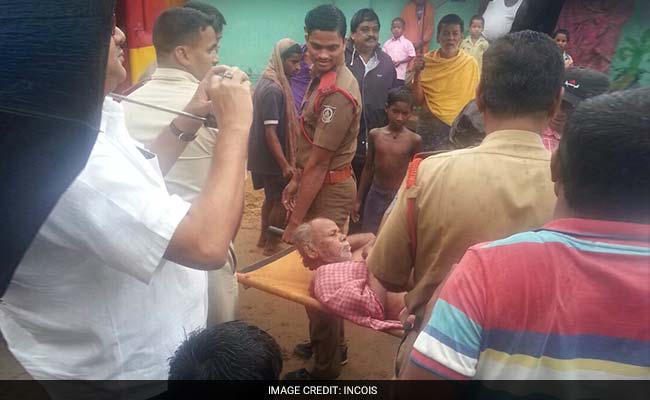 India will today conduct a
mock tsunami exercise
, which will involve officials from different government branches. The mock tsunami drill will not just be a nation-wide drill though, as international participation from many quarters is also expected. Tsunamis are a form of natural disaster in which rapid governmental response holds immense importance, hence the need to regularly conduct mock tsunami drills on
a large scale
. According to the Home Ministry, the exercise will not just be confined to one area, rather, it is expected to take place in 31 coastal districts across four states and one Union Territory. This is not the first time a tsunami exercise has taken place, as India has conducted similar exercises in the past. The previous exercise was conducted last year itself, in September.
Here is your 10-point guide for today's mock Tsunami Exercise:
India will conduct the mock tsunami exercise in the eastern coast, across four states and one Union territory. The mock tsunami drill will take place simultaneously in the 31 coastal districts of West Bengal, Odisha, Tamil Nadu and Andhra Pradesh. It will also take place in the Union Territory of Puducherry.
This will be the first time the entire eastern coast will be covered by the mock drill. The eastern coast is vulnerable to not just tsunamis but also floods.
The tsunami drill will simulate tsunami waves originating from a high-intensity earthquake near the Andaman and Nicobar Islands.
Around 11 Pacific island nations will be observing the entire tsunami exercise in order to better prepare themselves for responding to such an eventuality.
The mega tsunami drill is being conducted as a part of the 2nd World Tsunami Awareness Day, which was observed on November 5.
Evacuation drills will also take place. They will be rehearsed by those participating at selected areas.
Since tsunamis require a very rapid response, reaction time is limited. A time of two hours will be given during the mock tsunami exercise during which the entire participating state machinery is expected to respond efficiently and quickly.
Government authorities from many different agencies will participate in the mega mock tsunami drill. The army, navy, air force, health departments, National Disaster Response Force or NDRF, Civil Defence, police, transport, electricity and public relations will all be participating.
The mega mock tsunami exercise will be conducted by two government agencies, the National Disaster Management Authority and the Indian National Centre for Ocean Information Services.
In the past year, a 9.2 magnitude earthquake from the south of Sumatra in Indonesia was simulated for a two-day tsunami drill. 23 countries had participated last year, with around 40,000 people being evacuated.
(With Inputs from PTI)
Get the latest election news, live updates and election schedule for Lok Sabha Elections 2019 on ndtv.com/elections. Like us on Facebook or follow us on Twitter and Instagram for updates from each of the 543 parliamentary seats for the 2019 Indian general elections. Election results will be out on May 23.