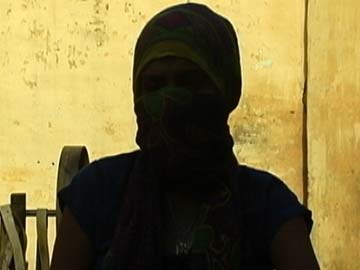 Meerut:
A young woman who had alleged in a police complaint earlier this year that she was abducted, gang-raped and forced into religious conversion, has now gone back on her statement, the Meerut police have said.
On Sunday, the 20-year-old woman told the police that she had not been abducted in July this year and had run away with a young Muslim man. She has said she now fears a threat to her life from her own family.
Her father, however, has denied this and alleges that she was forcibly taken away on Sunday from their home by a man pressuring her to change her statement.
The case had made headlines two months ago and BJP leaders in Uttar Pradesh used it as a text book example of what they call "love jihad," which they claim is a conspiracy by Muslim men to lure Hindu women with love and marriage to convert to Islam.
The party's state unit made love jihad a prominent election agenda in the September by-elections, but the BJP performed poorly.
In August, the woman's family had registered a first information report accusing some Muslim men in their village, including the village pradhan or chief and an elderly cleric, of abducting and raping her at a Madrassa or seminary and then forcing her to convert to Islam.
The woman had said at the time that she had had surgery to remove an unwanted pregnancy.
Despite finding multiple inconsistencies in the woman's statement, the police had arrested all the eight people accused by her then and had filed a charge-sheet. It had also arrested the man she now says she ran away with. He belongs to a neighbouring village and was arrested because the hospital papers for her surgery bore his signature.
With the case under trial, the court will now have to take cognizance of the new development and decide what happens next.
The BJP's UP president, Laxmi Kant Bajpai said today that the case, with its many twists, should be investigated by the CBI. He alleged that the Samajwadi Party government in UP has influenced the police probe.
Samajwadi Party spokesperson, Rajendra Chaudhary, has charged the BJP with "trying to divide society with non issues like Love Jihad."