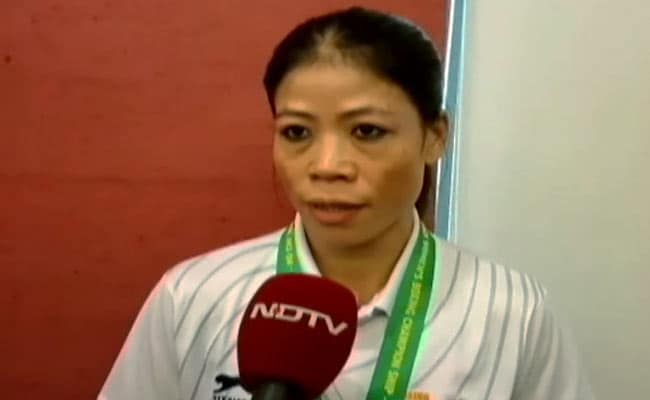 New Delhi:
A non-profit group run by Olympian and Rajya Sabha member Mary Kom is among 42 organisations which are under investigation for allegedly violating foreign contribution rules, the government said in parliament on Tuesday.
Others including Rajiv Gandhi Charitable Trust and industry body Nasscom are also under investigation by the Home Ministry for alleged violation of the provisions of the
Foreign Contribution Regulation Act
or FCRA, the government said.
The FCRA
regulates foreign funds
given to groups such as NGOs and institutes.
In a written reply, Minister of State for Home Kiren Rijiju said Mary Kom's Regional Boxing Foundation and 20 other NGOs have been "served standard questionnaire in receipt of foreign contribution".
Asianet New Charitable Trust in Kerala, Amnesty International (India) Foundation, and Bharat Swabhiman Nyas in Uttarakhand are also under investigation, Mr Rijiju said in reply to a written question in Lok Sabha.
Bengaluru-based research group Centre for Internet Society, which last year said 13 crore Aadhaar numbers had been leaked, has been served a notice by the Home Ministry for allegedly violating foreign funding laws.
Many charities say the FCRA is an opaque law and preventing them accessing overseas funds is a move to quell government criticism.
Mr Rijiju said the Home Ministry has completed auditing 21 NGOs including Shakti Sustainable Energy Foundation, Nasscom, Catholic Church Welfare Society, Public Health Foundation of India, and New Era Society.
The minister said these non-profit groups have got foreign funds and investigations were started by the Home Ministry under the FCRA 2010.
Mary Kom, a 2012 London Olympics bronze medallist from Manipur, and her husband K Onler had registered the NGO as a charitable trust in 2006 to promote boxing.
Rajiv Gandhi Charitable Trust was set up in 2002; Nasscom is an industry association for India's information technology and business process outsourcing or BPO sector.
With inputs from IANS