Highlights
Police say letter seized from suspected Maoist mentioned plot
Letter referred to "Rajiv Gandhi-like incident" to tackle BJP's success
It also talked about the need for Rs 8 crore to buy arms and ammunition
Mumbai:
Plans to assassinate Prime Minister Narendra Modi in a "Rajiv Gandhi-like incident" have been revealed in a letter seized from a suspected Maoist, the Pune police told a court on Thursday.
Five people were arrested on Wednesday for links with the banned CPI-Maoist - Dalit activist Sudhir Dhawale, lawyer Surendra Gadling, activists Mahesh Raut and Shoma Sen and Rona Wilson. Described by the police as the "top brass of the urban Maoists", they were arrested in connection with the Bhima-Koregaon caste violence in January. The letter was found from the home of Delhi-based activist Rona Wilson, the police claimed in the sessions court, according to news agency PTI.
Rona Wilson is a member of the Committee for Release of Political Prisoners.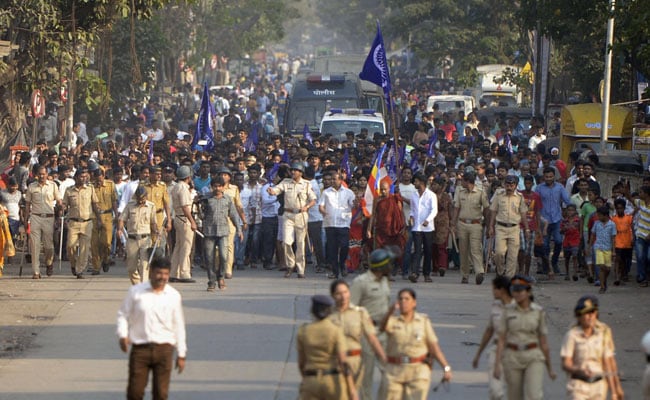 The letter talked about the need for Rs 8 crore to procure M-4 rifle and four lakh rounds, and also about "another Rajiv Gandhi incident", public prosecutor Ujjwala Pawar told the court. "We are thinking along the lines of another Rajiv Gandhi-type incident. It sounds suicidal and there is a chance that we might fail but party must deliberate on our proposal...," the prosecutor quoted the letter as saying.
"It is a very serious matter. It is known that Naxals are under pressure. It is sinister and dangerous. Many of these elements tend to link up with mainstream parties," said the BJP's Nalin Kohli.
CPM leader Sitaram Yechury said: "Security agencies will do their work. The court is hearing. Let the court decide."
A copy of the letter, released by ANI news agency, says: "...inspite of big defeats like Bihar and West Bengal, Modi has successfully established BJP governments in more than 15 states. If this pace continues then it would mean immense trouble for the party on all fronts...Col Kisan and a few other senior comrades have proposed concrete steps to end the Modi-era."
Lawyers presenting the accused said the documents cited by the prosecution were fabricated and an attempt to frame them.
Violence erupted in Bhima-Koregaon
after Hindu activists protested a march by Dalits to mark the 1818 battle of Bhima Koregaon where British forces, mostly consisting of Mahar soldiers (who were Dalits), defeated the forces of Peshwa, ending the Maratha rule.