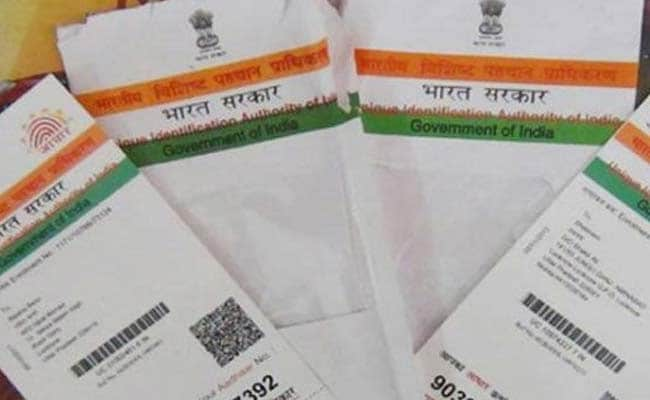 Ahmedabad:
Prime Minister Narendra Modi's brother and president of Gujarat Fair Price Shop Owners Association Prahlad Modi on Thursday said several people have been denied monthly ration at fair price shops in the state because of problems in the software installed at these shops.
The state government had launched Maa Annapurna Yojana in April 2016 to provide subsidised food-grains to eligible beneficiaries through 17,000-odd ration (fair price) shops under the National Food Security Act.
These shops are linked with central database through the E-FPS software. Under the system, a customer has to give Aadhaar card details and thumb impression to avail his or her quota of ration.
Prahlad Modi, who is the younger brother of the Prime Minister, said this software is not working properly at several shops, forcing beneficiaries to go back empty-handed.
Talking to PTI, Mr Modi said several fair price shops in the state have complained about difficulties in the software which validates thumb impressions of customers and reads their Aadhaar cards.
"There are a number of problems with the software. Sometimes it does not read the thumb impression and doesn't accept Aadhaar card details when it takes a little longer to process. At times, there is a problem while logging in as the software runs slow," he said.
The government should ensure that these problems are sorted out, and, in the meantime, shop owners should be allowed to use the old manual system for disbursing the monthly ration, he demanded.
"The government should provide an alternative so that a customer is not forced to go back empty handed. It should also provide training to shop owners on how to operate the software," he added.
Prahlad Modi and other members of his association met senior officials of the Food, Civil Supply and Consumer Affairs Department in this regard yesterday.
"The government has agreed that no beneficiary should be forced to go back without subsidised food-grains due to the problems in the software. It has assured that some alternative will be provided until the problems are sorted out," he said.
The state government has installed the E-FPS software at 17,000 odd ration shops in the state.