New Delhi:
India's maiden mission to Mars, Mangalyaan, has successfully completed six months in the Red Planet's orbit - the nominal period for which it was originally designed. The satellite could, however, last a long time in the Martian orbit, thanks to the Indian Space Research Organisation (ISRO)'s frugal ways.

Mangalyaan needs about two kilograms of fuel every year for effective orbit maintenance. The satellite has about 37 kilograms of fuel left, which can easily help it last many years in the Martian orbit.

The big question now is will Mangalyaan's sub-systems survive the high radiation environment and the long eclipses the satellite faces.

All five scientific instruments onboard Mangalyaan are working well, and the satellite is going strong. It has taken breathtaking images of the Red Planet, its extinct volcanoes, deep valleys and high mountains and beamed them some 200 million kilometres back to Earth.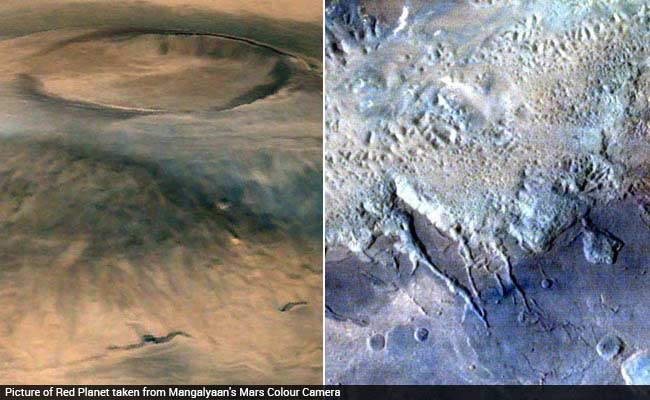 Dr Jitendra Singh, Minister of State (Independent Charge) and Minister for Space in Prime Minister's Office says India's maiden mission to Mars has been a remarkable success story and if all goes well, this tiny satellite will beam back lots of data for further analysis.


"It is a shining example of the 'Make in India' initiative," he said.
The robotic mission had reached Mars on September 24, creating history as India became the first nation to reach the Red Planet in its debut attempt. Mangalyaan, which cost Rs 450 crore, is the cheapest inter-planetary mission till date in the world.
The mission, dubbed 'technology demonstrator' by ISRO has done its job magnificently. Sufficient data has been beamed back, which is being analysed.
The remarkable success of Mangalyaan was applauded by Prime Minister Narendra Modi, who has made the mission the unofficial logo of his 'Make in India' campaign. The biggest source of pride for the country came from the fact that India beat its regional rival China in reaching Mars. The mission still packs in itself a lot of punch as it unravels the secrets of the Red Planet.