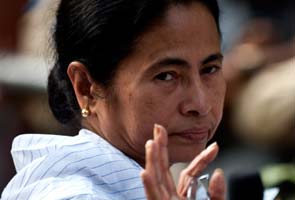 Kolkata:
A man who publicly questioned Mamata Banerjee about what steps she was taking to help farmers has been arrested by the police. They claim he tried to disrupt the West Bengal Chief Minister's meeting.
On Wednesday, Ms Banerjee addressed a public meeting at Belpahari in the once Maoist-dominated district of West Midnapore. After her speech, she asked the public, as she often does, if they had any questions for her.
That's when Shiladitya Chowdhury, a farmer in his 40s, said, "What are you doing for farmers? Farmers are dying because they have no money. Empty promises are not enough."
Surprised by the farmer's question, Ms Banerjee reacted angrily and said the man must be a Maoist. The police immediately nabbed him.
After some questioning, the police let him go on Wednesday. But they arrested him from his home on Friday night for allegedly trying to disrupt the Chief Minister's meeting.