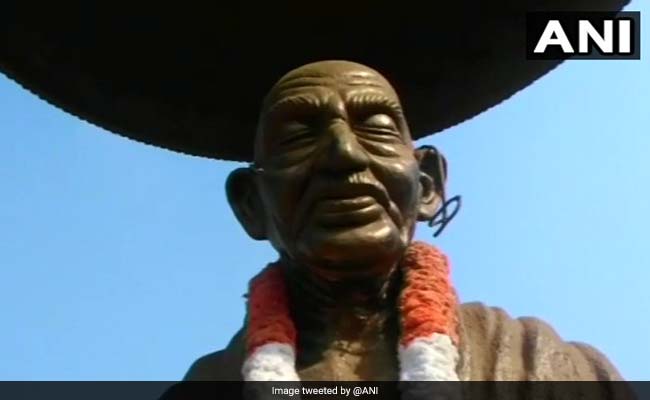 Highlights
In Kerala, statue of Mahatma Gandhi was damaged
Police sources say it's a "one-off" incident; but probe is on
BR Ambedkar's statue splashed with paint in Chennai
Kannur, Kerala:
A statue of Mahatma Gandhi was vandalised at Kannur in Kerala at about 7 am on Thursday. An unidentified person has broken the glasses and garland on the statue.
Local people claim they saw the man targeting the statue; a passerby even took a picture with his mobile phone. One person has been arrested in connection with the case.
Senior police sources have told NDTV that they do not suspect any political motive behind the attack on Gandhi's statue. Police suspect it is a "one off incident."
Police sources have described the man wearing a brown shirt and saffron coloured
lungi
, which is commonly worn in Kannur and other parts of Kerala.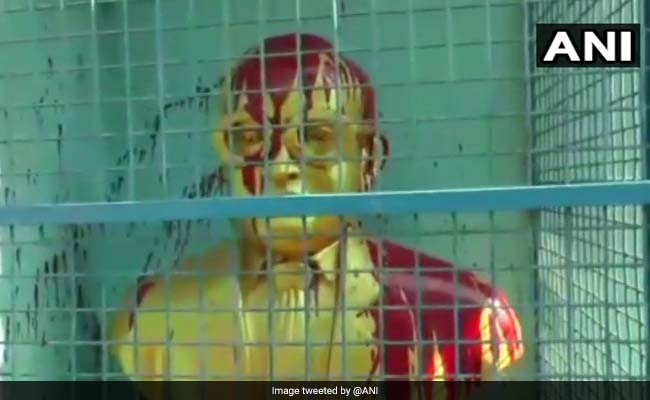 Despite increased vigilance and the ruling NDA government strongly condemning vandalism, another a statue of BR Ambedkar was smeared with paint in Chennai on Wednesday night. Police are yet to identify the culprits.
Police across states have tightened vigil around iconic statues. In the national capital, as a precautionary measure, the Delhi Police has asked its officers in various police stations to stay alert.
Vandalising statues started on Monday when the statue of Lenin was bulldozed in Tripura after the BJP swept the assembly elections. Over the last three days, statues of Periyar and Syama Prasad Mookerjee were vandalised in Tamil Nadu and West Bengal.
The Centre has taken a strong stand and directed state governments to take strict action against anyone damaging statues.